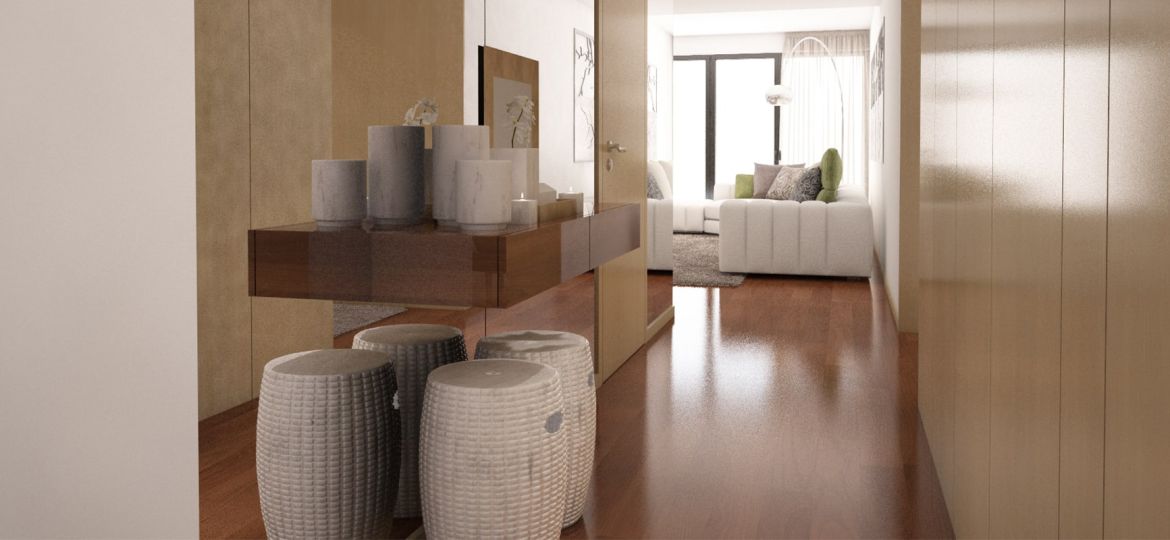 Thinking about (re)decorating your hallway? Novibelo can help!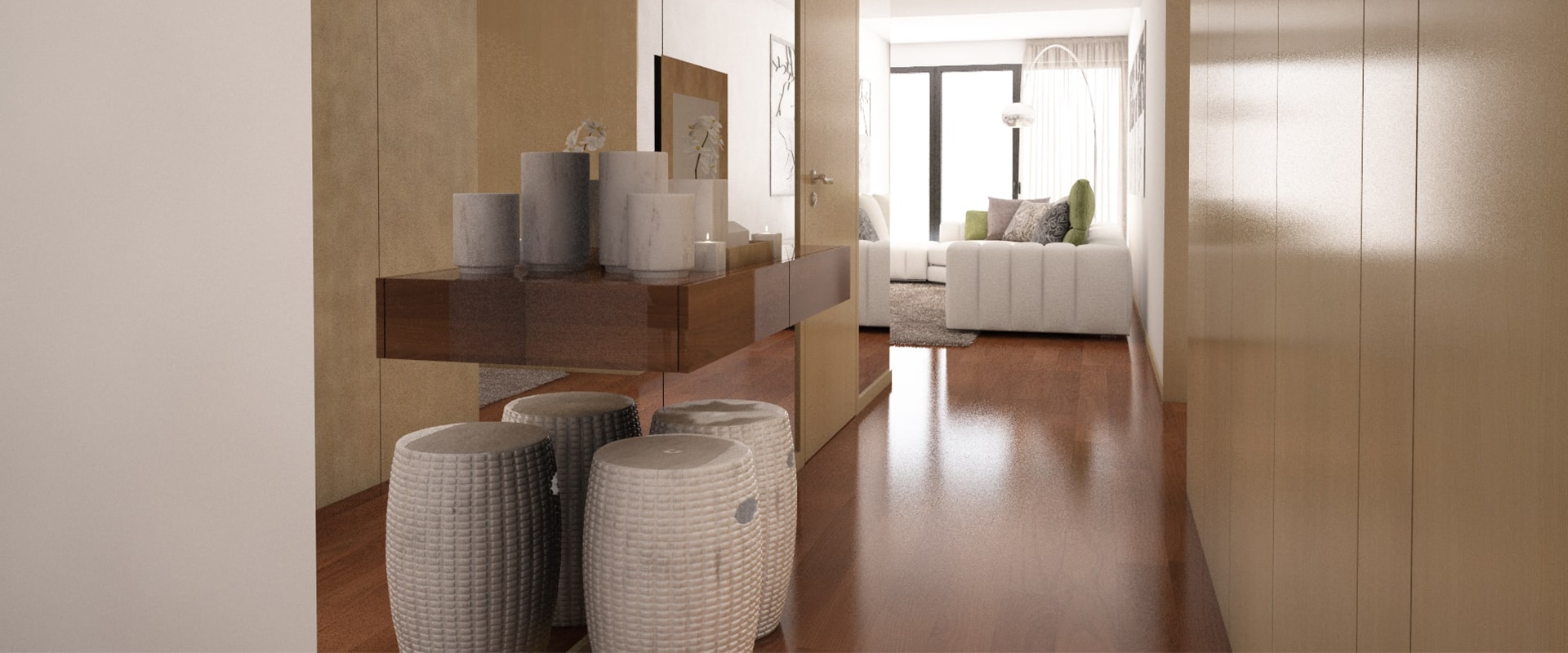 A place of passage you'll find in most houses, hallways are often seen as one of the hardest places to decorate. Whether long, short, wide or narrow, we've pulled some ideas together to help add a dash of charm to yours and fill it with personality!
Furniture
Designing bespoke, custom furniture is always an excellent option for a hallway. Make sure you measure the space well, then why not opt for a suspended console table or cupboard with shelves to store shoes or other objects? Don't forget to add the finishing touch, whether it's a plant, some photos or a mirror hanging on the wall. It's going to look great! If your hallway's pretty dark, make sure you choose lighter coloured furniture.
Decorative details
A beautiful rug will add an extra level of elegance and comfort to any hallway. Choose between countless styles, materials, colours and patterns! Whichever model you select, remember to make sure it's a little narrower than your corridor.
Walls
Give your walls some TLC: decorative panelling, wainscoting, wallpaper, pictures or even painting them a different colour are all good ideas. A shelf along the wall featuring some of your favourite decorative pieces could also quickly become a highlight.
A hallway that's a joy to behold? It's just out of arm's reach! If you've been wanting to (re)decorate yours, now may just be the perfect time. And Novibelo is more than happy to lend a helping hand. Contact us.