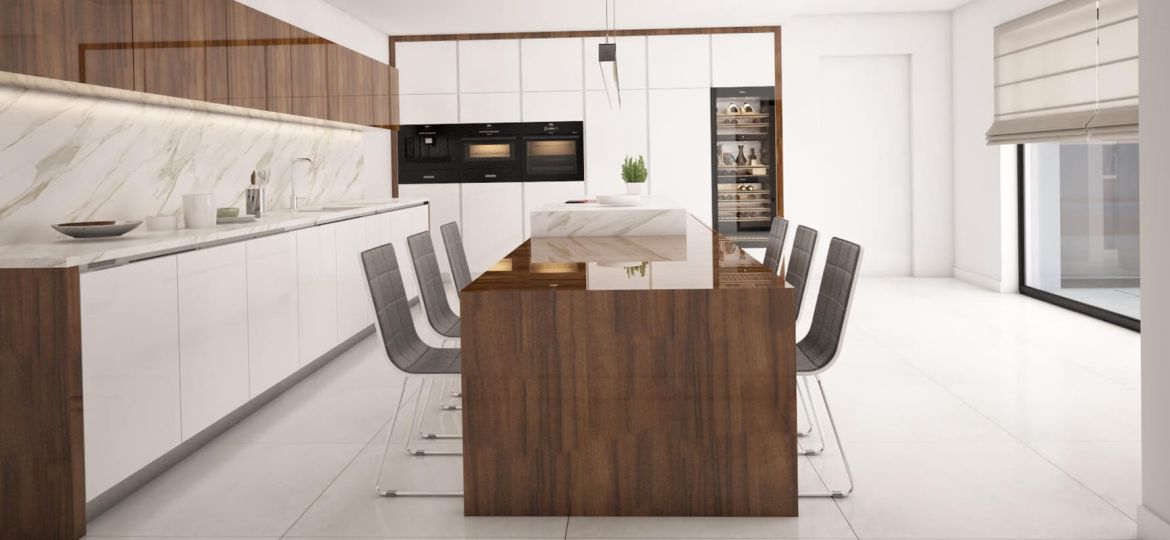 Are you familiar with the most popular kitchen layouts? – Part II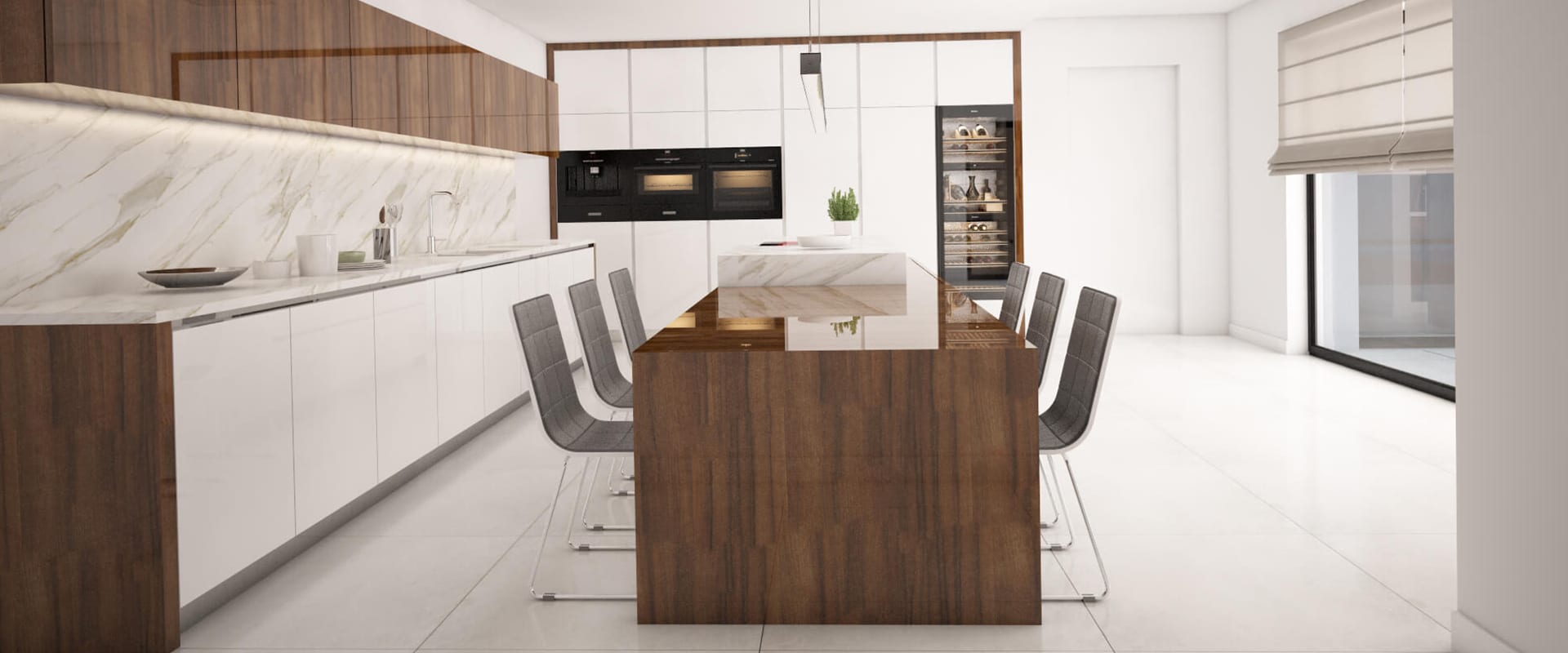 The design principles applied to any kitchen are a constant, no matter how big or small your kitchen may be – it must be ergonomic, practical, functional, and, of course, beautiful.
Are you familiar with the "golden rule" of kitchen design? Well, it's never too late to work it in! It's the kitchen work triangle – where your sink, stove and fridge are positioned to complement each other. Essential elements when it comes to using your kitchen effectively, their positioning is key. Check out a selection of some of the most popular kitchen layouts around:
Parallel Kitchens
Having been initially popular in boats due to the limited space onboard, this style of kitchen has gradually gained popularity and can now often be spotted in homes of various shapes and sizes. This layout is composed of two rows of cabinets facing one another, with a corridor running between them.
Pros
Lots of counter space;
Easy to work the kitchen work triangle rule in;
Likely to add value to a property if you ever want to sell it in the future.
Cons
Can feel cramped if used by more than one person or implemented in a small space;
Limits natural light, as both walls tend to be covered in cabinets and appliances;
Storage space may be limited.
Peninsular Kitchens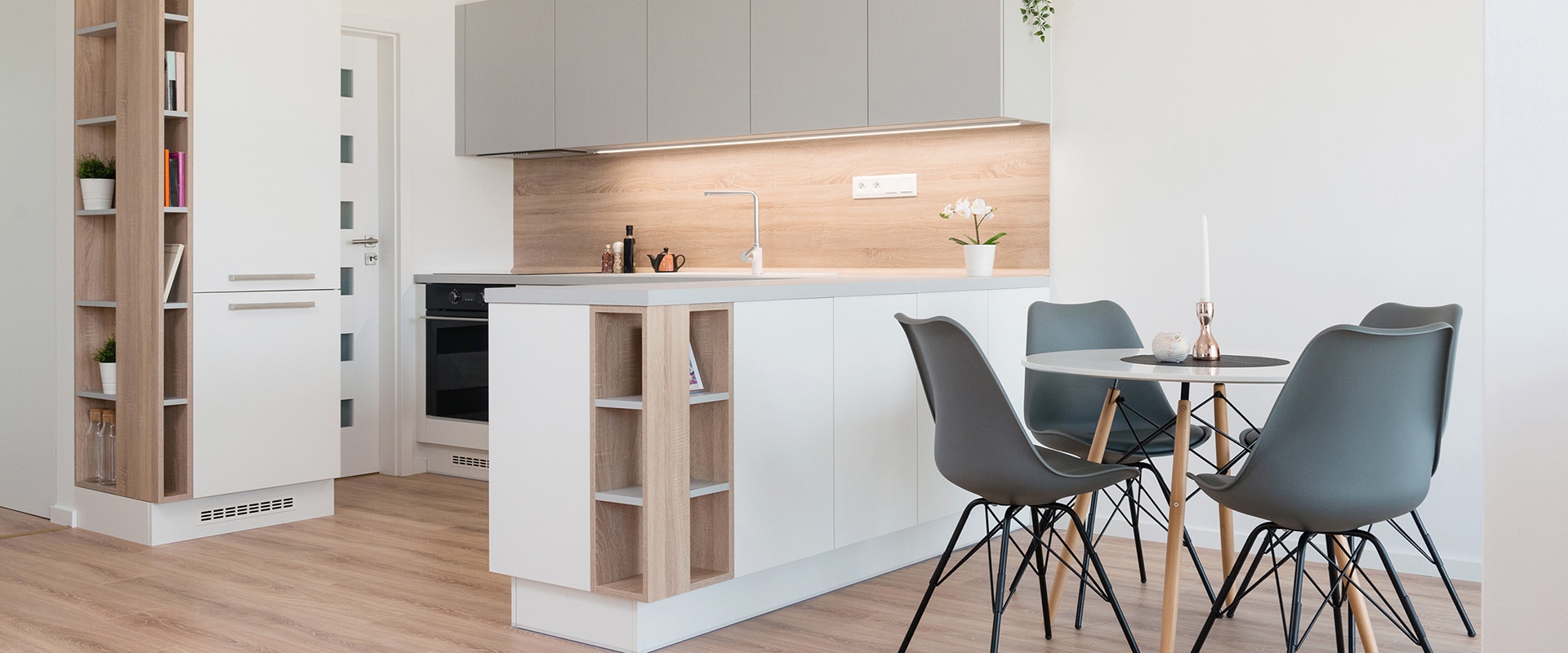 Although a popular choice, peninsular kitchens may not always be the best option. However, for those who like to have a second countertop that doesn't take up much space, this layout may just be a perfect choice. One side of the second workbench is connected to a wall. As with kitchens with islands, this layout allows for additional seating to be added on one side. Your peninsula may also be the perfect place to install your hob or sink.
Pros
Good option if you want more space;
Easy to work the kitchen work triangle rule in.
Cons
May become cramped if used in a small space;
Less efficient in larger areas;
More expensive.
Kitchens with islands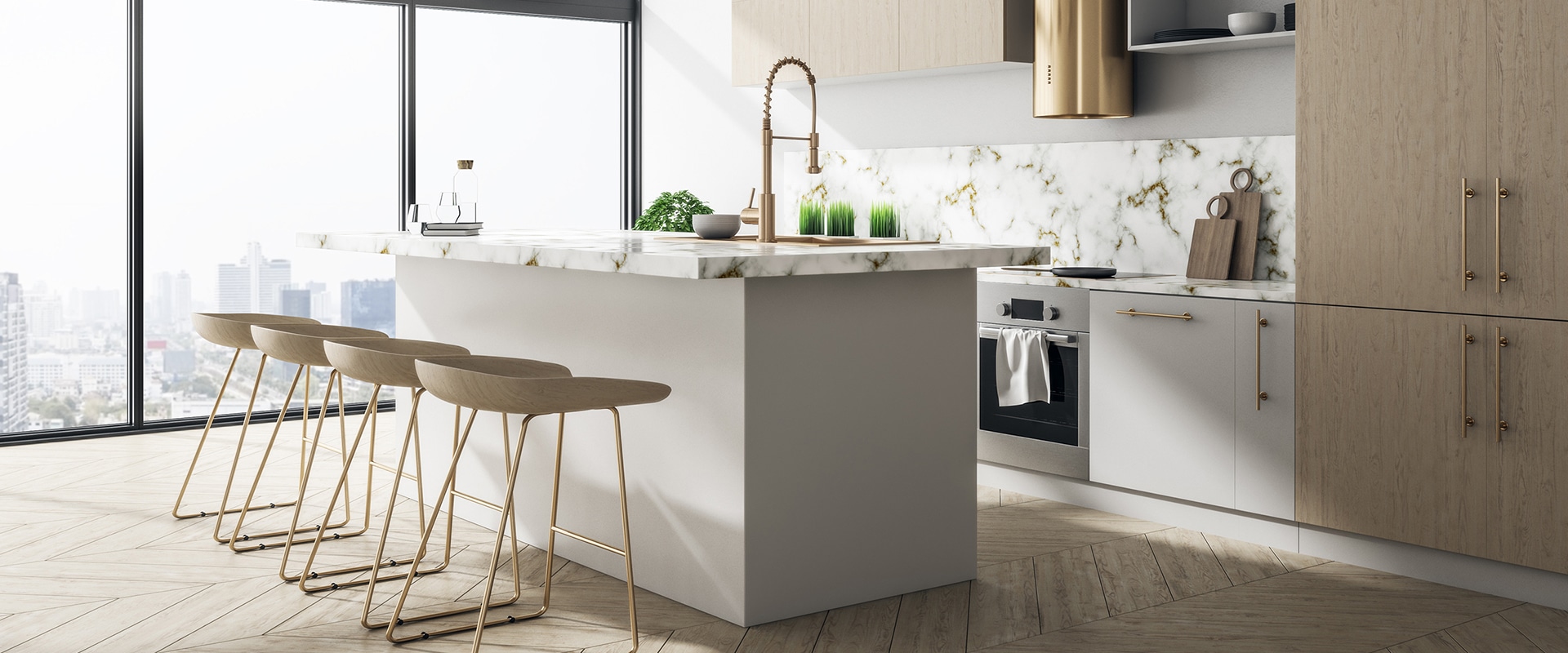 Kitchen islands are, essentially, a separate cupboard unit with a countertop, providing you with more storage, allowing for more seating to be placed around it and even an alternate location for your induction hob or sink. Want a top tip? Your island shouldn't take up more than 10% of the total space in your kitchen.
Pros
Lots of countertop space;
Easy to work the kitchen work triangle rule in;
May increase the value of your property as one of the most sought-after kitchen layouts.
Cons
More expensive;
Hard to fit into small spaces.
The possibilities are endless, whether you're looking to give your kitchen a makeover or rebuild it from scratch. However, whichever style you go for, and no matter what your personal tastes are, measuring the area you have available is essential to choosing the most suitable layout for you.
Still not sure? Get in touch.