Get your dining room ready for Christmas!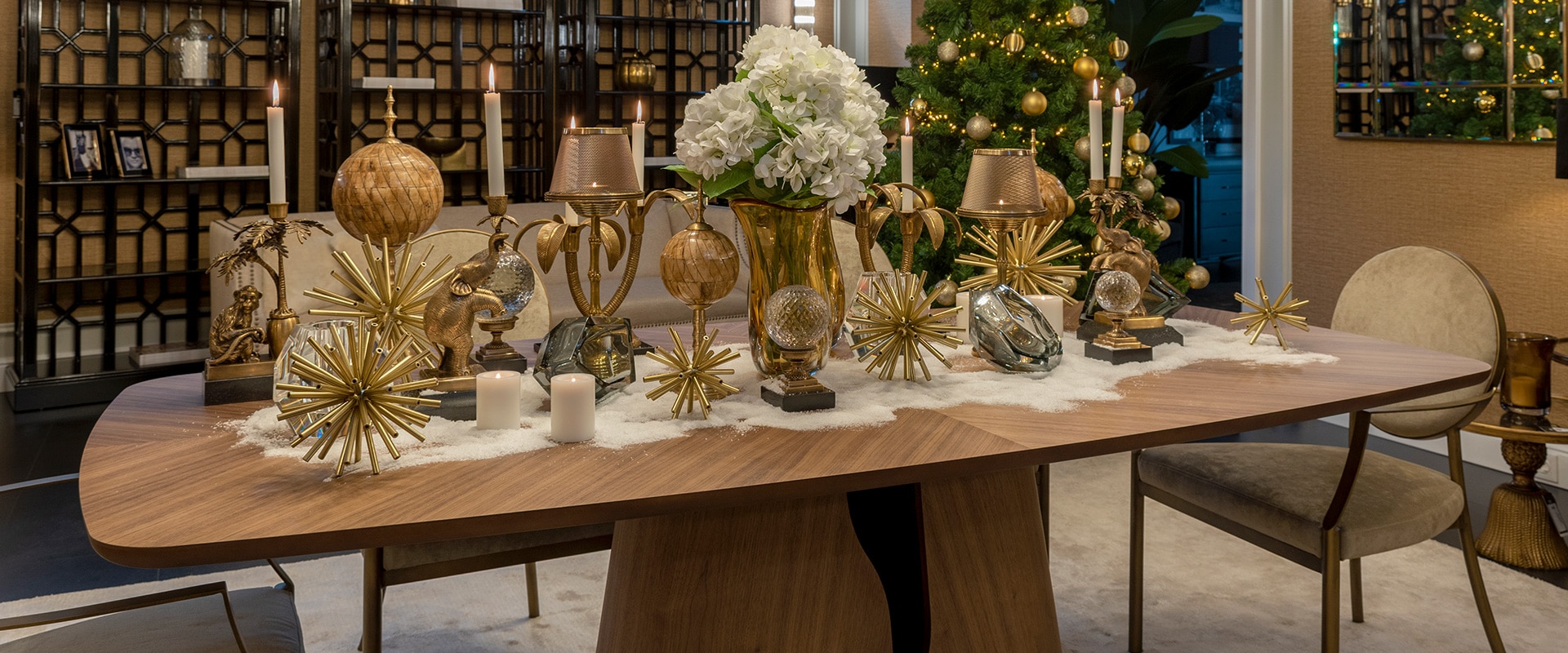 Dining rooms are a room built for socialising, where family and close friends gather, making memories and savouring the tastiest dishes!  When it comes to decorating a dining room, however, there are certain accessories and pieces of furniture that simply must be present, especially at the time of year we all get most excited about: Christmas!
Though it may have been a particularly unusual year, we refuse to let everything that's gone on put a damper on our Christmas spirit! So here are some tips for unique décor this festive season!
Furniture
This is the key piece that will determine the style of your entire dining room, which means it should be chosen with careful consideration of the space you have available.  Whether wooden, metal or glass, there are options out there for every taste! What is essential, is ensuring that it is elegant and resistant, as it may be where we eat, but it will probably also serve as homework and, well, work workstation!
Chairs
Your chairs should match the rest of the furniture, especially your table, though they may or may not be made of the same material and be the same colour. The most important thing is that, together, they make a harmonious set. You should pay extra attention to the seat and back, to ensure they are comfortable and ergonomic.
Your sideboard could be any of a variety of shapes and sizes, as it is essentially used to store anything you're not using during meals. As such, in addition to looking nice, it should be practical. When you think about decorating a dining room, this is an essential piece precisely because of how useful it is.
Lighting
This detail should never be overlooked: whether you opt for wall or ceiling lighting, and whether it is adjustable or not, the way in which different types of light come together must always be taken into account in any decorative project.
Big or small dining table?
This depends entirely on the size of the room you're working with. If you have a large dining room, your furniture must be proportionate. If your room is rectangular, opt for a table that's the same shape and include a sideboard, display cabinet or even a bar to complete the look! This will allow you to keep everything you need within an arm's reach, saving you constantly traipsing between rooms.
For small dining rooms, several options are available that can entirely transform the room.  Using light or white furniture, mirrors, as well as adequate, preferably bright, lighting, can make all the difference, making it feel light, airy and much larger.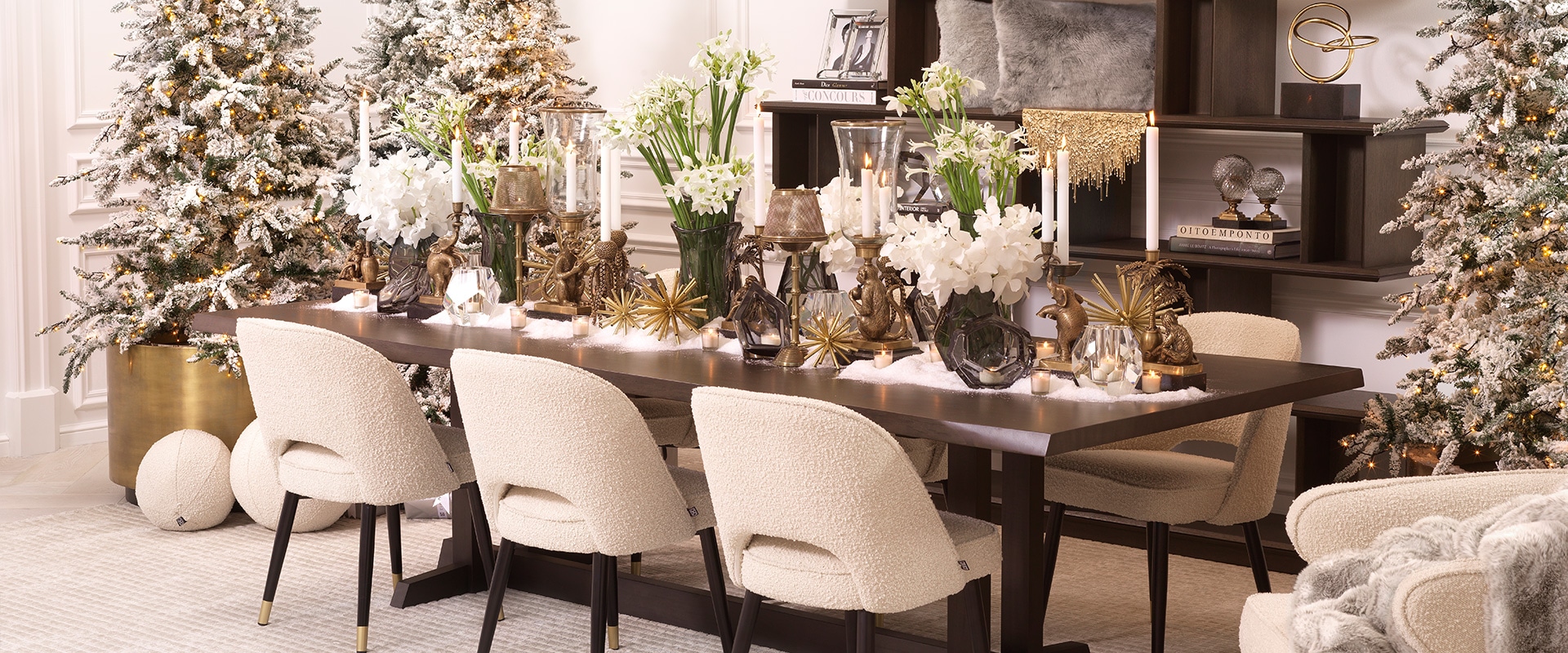 Christmas decorations
Your décor takes on an even more important role at Christmas! In addition to your tree and nativity scene, you can add several ornaments to your living room, kitchen, stairs and balconies… That is, around your whole house!
However, there's no denying that all the attention at Christmas is always focused specifically on your dining table! Countless choices of decorative details and beautiful arrangements are available to fill anyone with Christmas cheer! Be it a simple flower arrangement, or something more traditional involving candles, baubles, pinecones and candlesticks; the important thing is that it embodies all of what's more important to you, for both Christmas, and your décor!
But you don't need to fork out a fortune to create a beautiful, eye-catching Christmas arrangement/ornament! If you're going for something more classic, use red and green; for something more sophisticated, gold or silver; and for a more rustic look, natural elements, such as branches, pinecones and wood.
Now that you know how to bring true Christmas spirit into your home, all that's left will be to add a lot of joy and love to make your Christmas the most magical of the year!
Happy Holidays!