Lighting, a fundamental part of any decoration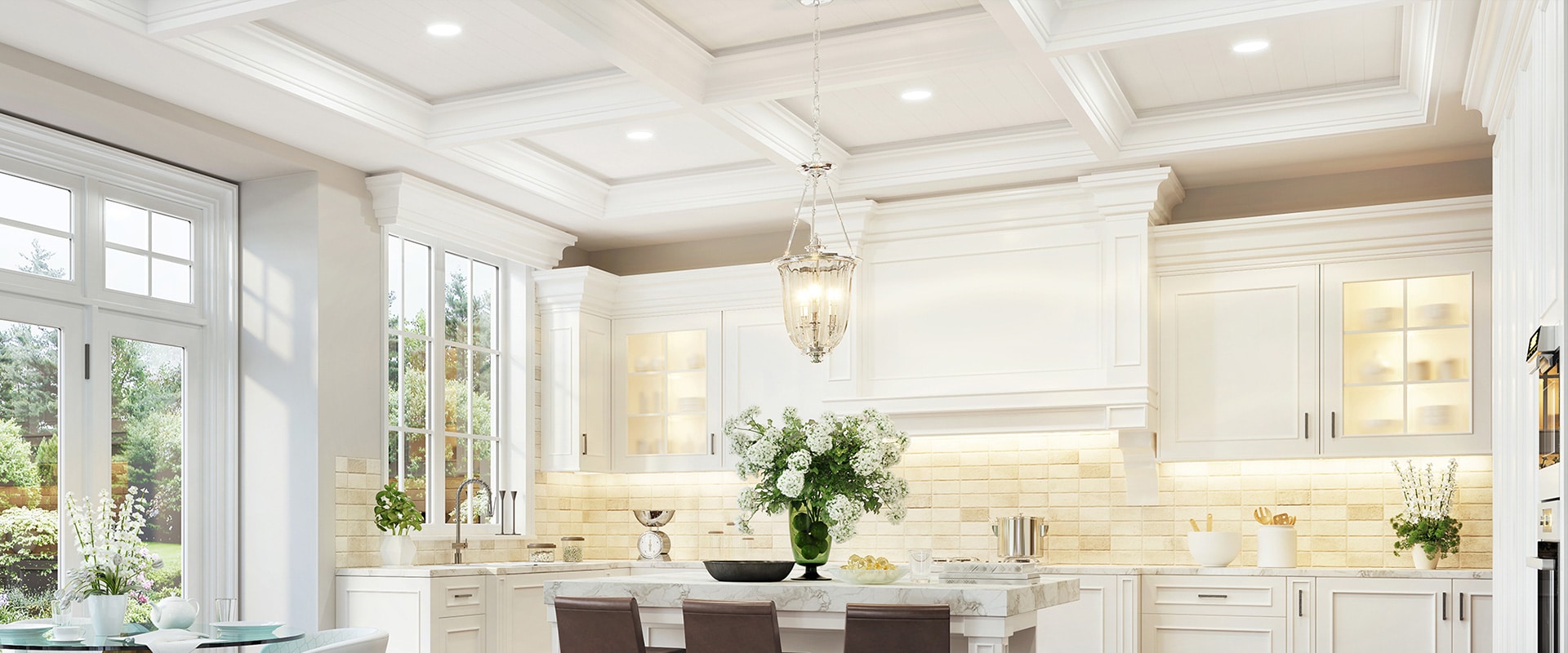 Lighting is a fundamental detail of any décor, one that should never be neglected. This means you need to know exactly how to place it and combine it to set off each detail perfectly. One thing's for sure – each unique space will require a different type of lighting.
Keep reading to find out how to choose and distribute lighting harmoniously, so that it fits in with your decorative style and the materials and finishes you've chosen, but above all to make your rooms as functional as possible.
Kitchens
As a kitchen is usually one of the busiest rooms in a house, you must make sure it's properly lit so that everyone can see what they're doing! Lighting must be bright and efficient. White light is commonly used in kitchens precisely because of its intensity.
In addition to natural light from windows, glass tiles or other transparent materials, you must give artificial lighting careful thought, and make sure you're using it effectively. Suspended ceiling lamps or LED strips in the furniture itself can add elegance to any space, serving to highlight key elements of your décor such as a table or bench.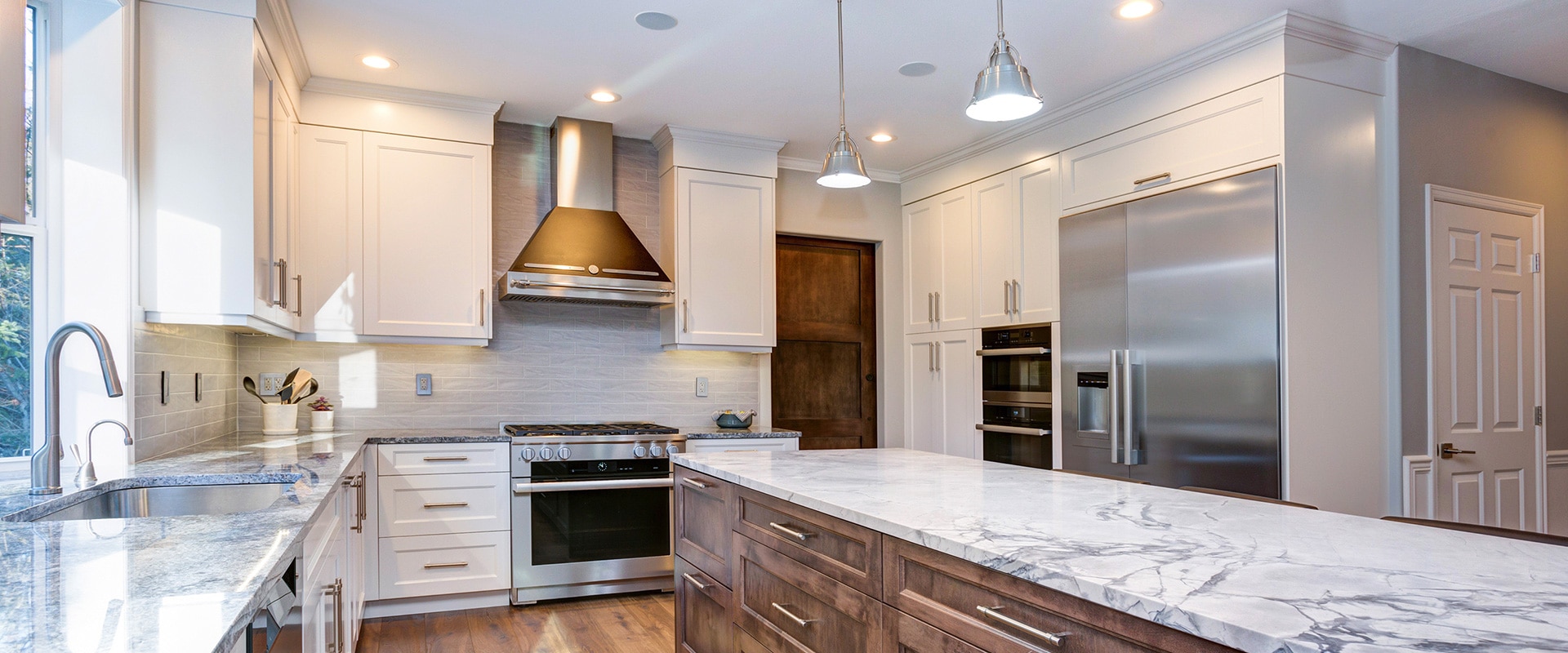 Living rooms
For many, the living room is the key room in a house, the one that reflects its residents' decorative style. This room is also where visitors are hosted and where a lot of the family's time is spent. This means that in addition to being beautiful, it also has to be both pleasant and comfortable.
Whether you're entertaining friends or kicking back in the evening, lighting used in any living room should be soft, cosy and well-distributed. More diffuse and directed lighting are excellent options, and can be achieved through harmoniously combining ceiling, floor and wall lighting with lamps used to highlight pieces of art, furniture or armchairs.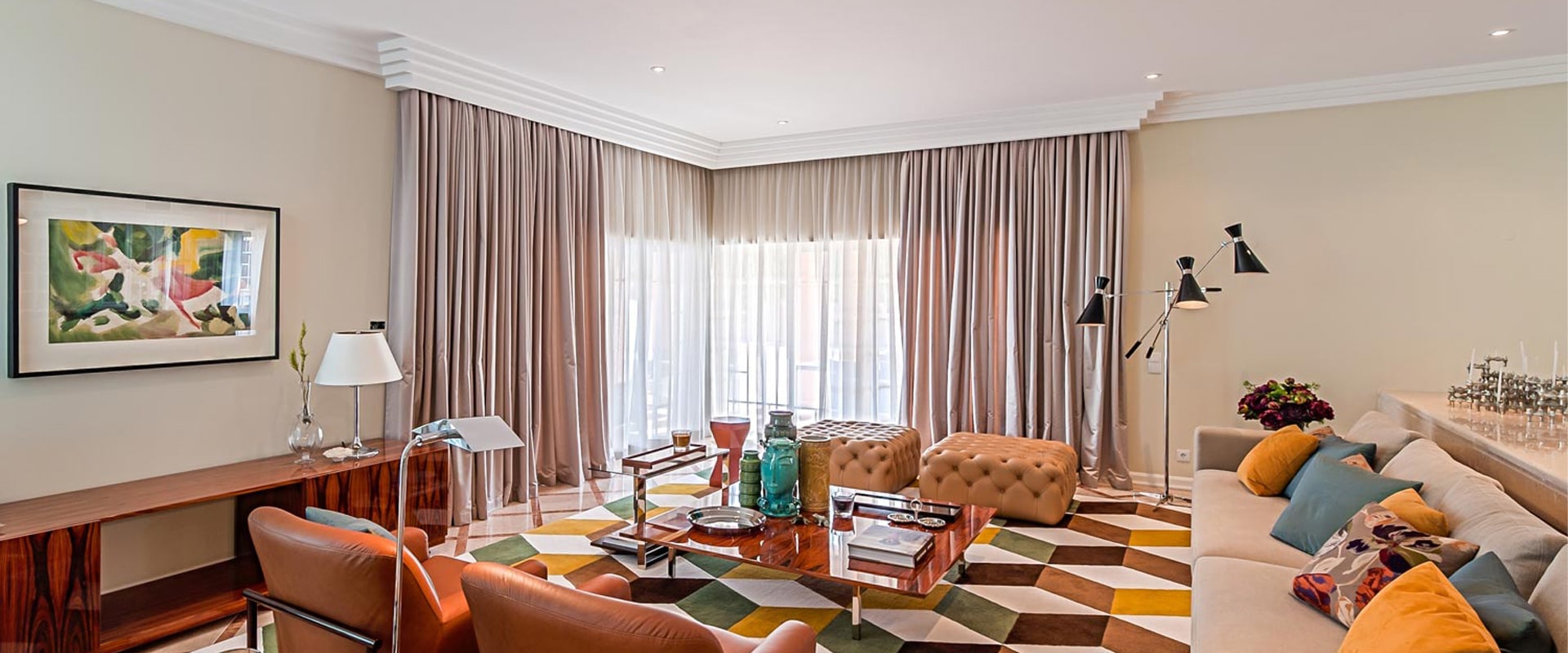 Bedrooms
A comfortable, peaceful, relaxing feel is what you want to create in any bedroom. In addition to natural light, artificial light must be smooth and pleasant, uniform and indirect. Ceiling, table or wall lamps placed next to the bed are all excellent options for avid readers or those who watch TV before they fall asleep.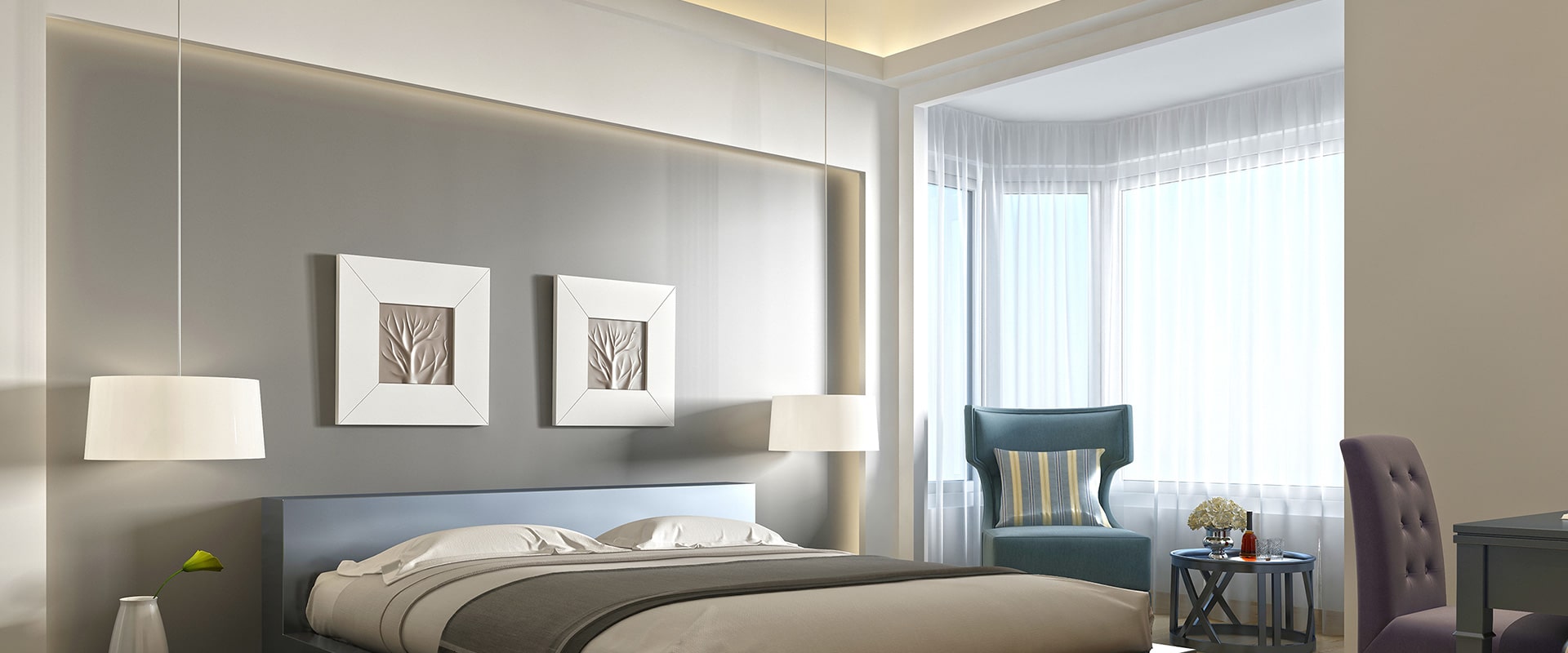 Bathrooms
This room is where the most mistakes are made when it comes to lighting. If you're placing yours next to a bath, lighting should be indirect and softer to allow you to lay back and relax; lighting placed over the sink should be brighter and clearer, as you'll need to see yourself clearly as you get ready before heading out. One option is to invest in a mirror with built-in lighting.
Offices
Lighting in an office space should be discreet and adjustable, so that it effectively meets the needs of everyone who uses it. Points of light can be used to highlight shelves, the desk or the computer. If you've created a specific area for reading or listening to music, you should add a secondary light source that's closer-by and more intimate.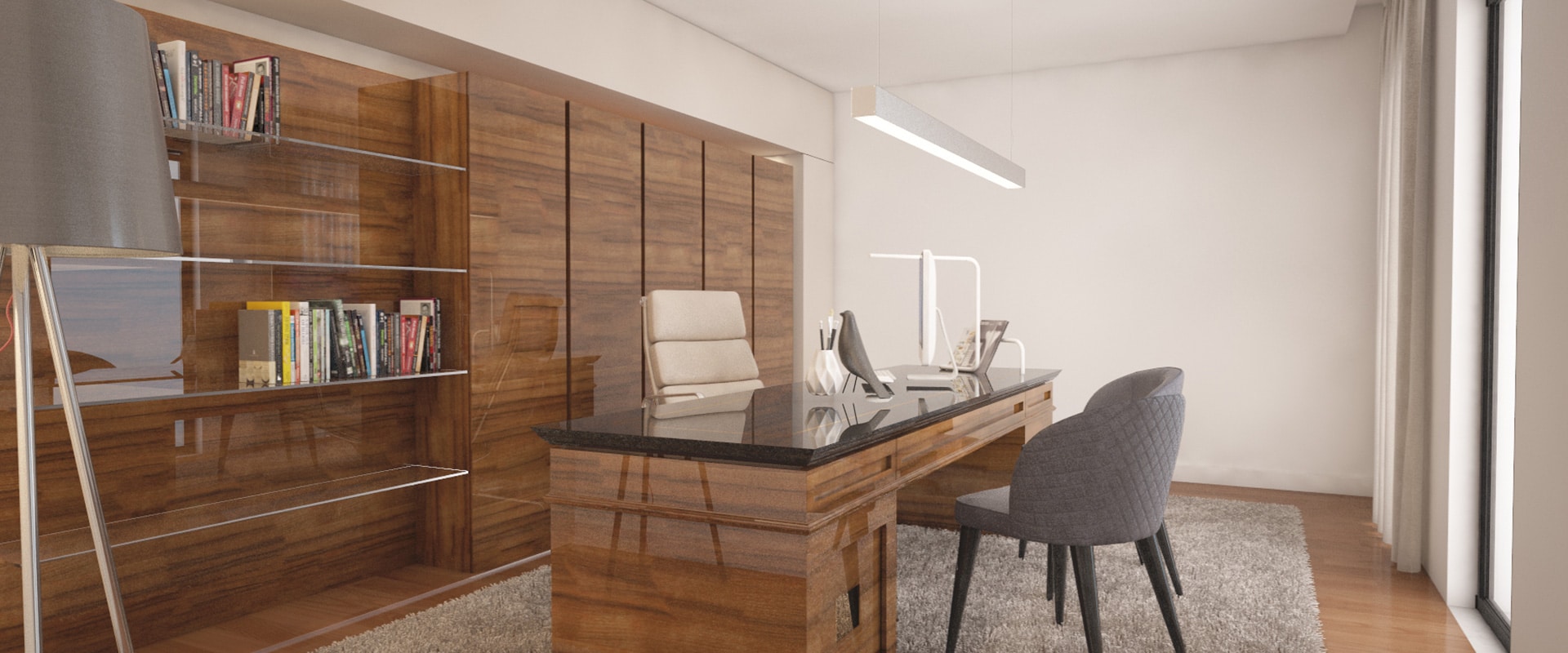 White or yellow light?
There is no right answer to this question, as it all comes down to personal preference and the ambiances you want to create in each room. Common practice is to choose lamps with a warmer colour for more intimate and social areas, and lamps with colder tones for working and kitchen areas. In other words, if you want to create warmth, use yellower, softer lights and if you need more light to see better, white is the way to go.
The lighting you choose has a huge impact on the overall feeling your décor creates. In fact, we'd even go as far as to say that there's no point having a well-decorated space if it is not properly lit. However, although lighting enhances your décor it is also indispensable when it comes to making your room as functional as possible. If you're planning on remodelling or even building a house, make sure you don't overlook this all-important factor. Ensure you have the best professionals on-board when you're investing in your future home, so that they can guarantee your project is carried out to perfection.