The evolution of the Portuguese Furniture Industry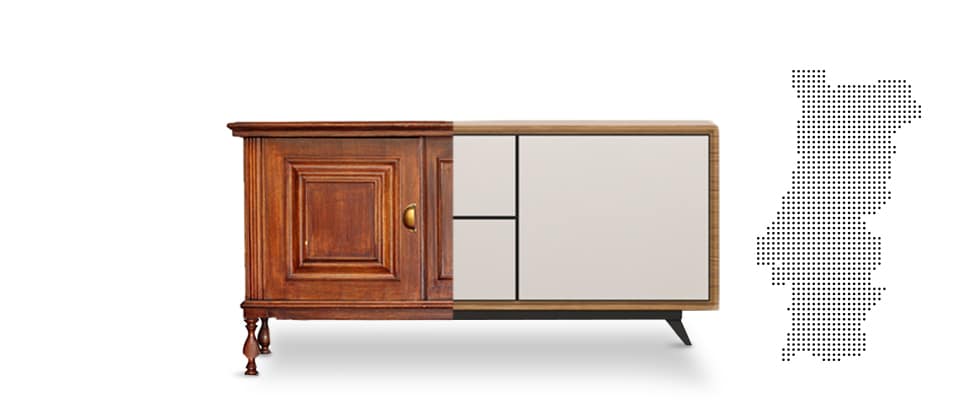 The Portuguese Furniture Industry represents a significant value in the national exports, contributing to a continuous growth of this sector in Portugal.
Currently, this sector includes approximately 5.200 companies, namely SME's, which are connected to the national market and very specific market niches. Globalization has allowed for the strengthening of these companies, which invest in new equipment, new areas of specialization and the increase of resources, focusing on the international market.
The greatest concentration of the Furniture Industry is in the municipalities of Paredes and Paços de Ferreira, which employs about 30.000 people in different areas, thus being an industrial segment that greatly contributes to the decrease of unemployment in Portugal.
Gualter Morgado, Executive Director of APIMA (Portuguese Association of Furniture and Related Industries), interviewed by Lusa, states that the French market is the main destination of Portuguese furniture exports, representing 30% of all exports. Apart from France, the countries with the largest number of imports of this type of product are Angola, the United Kingdom, the USA, Arab countries and China.
The growth of this sector is mainly a result of this segment's ability to adapt to the changing demand. The renewal of management techniques and design culture has contributed to the improvement of the companies' profitability in the sector.
On the other hand, the specialization in the areas of customized furniture and luxury furniture is of extreme importance, as it allows the demands of various clients, both national and international, to be met with greater precision.
In this sense, Novibelo has invested in different areas by continuously innovating in the production of its furniture and ensuring a high level of quality. Its know-how has been crucial to meet set deadlines and, at the same time, important for its evolution and growth.
Given that Novibelo is constantly aware of the market's demands and needs, it is considered to be a company of reference in the design of furniture, constantly overcoming the challenges presented.
If you are looking for customized and personalized furniture, do not hesitate in contacting Novibelo, your ideal partner.