A tidy, functional garage? Yes, please!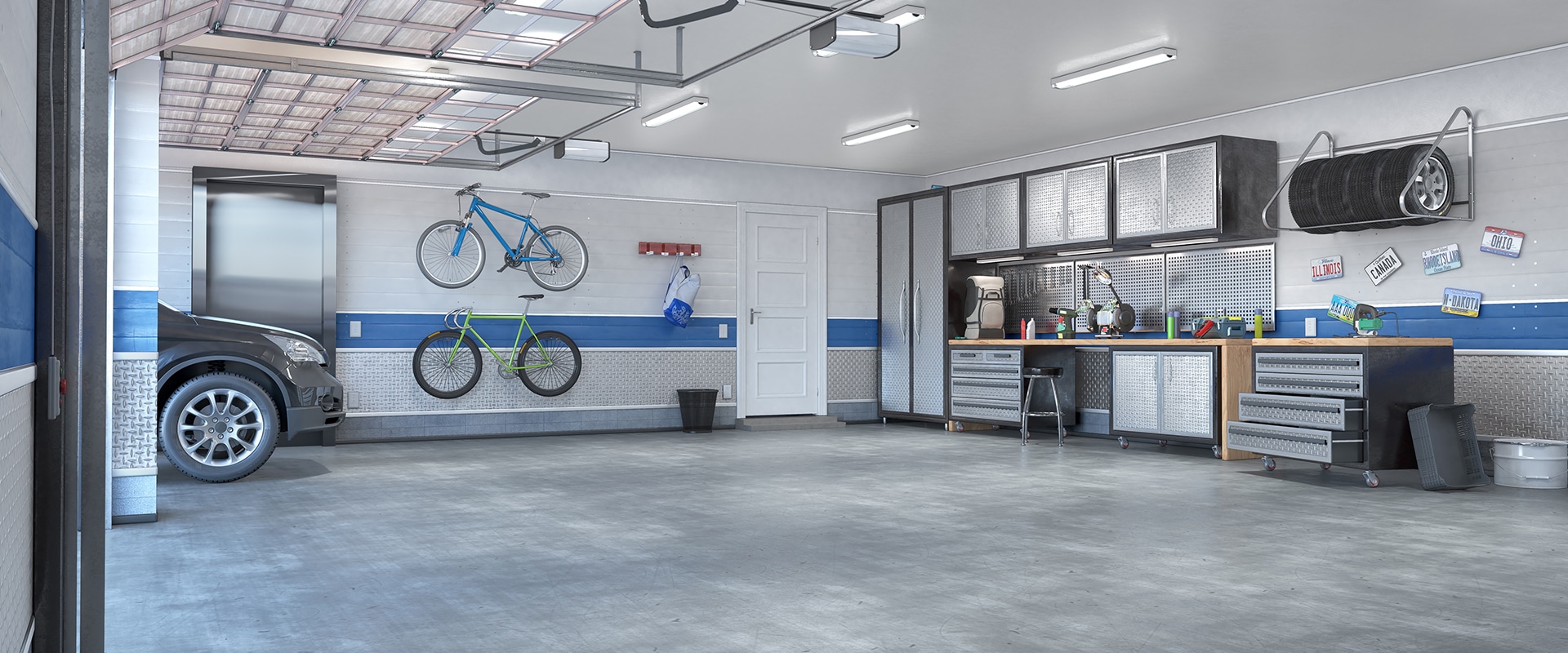 While in the previous article we made our way up to the highest point in a house, the attic, in this one we'll be heading down to the garage, an area that can have many more uses than simply parking your car!  Whether it is on the bigger or smaller side, garages are always sure to have vast amounts of potential, which means they should be taken advantage of properly.
To enable you to organise this much sought-after room, and before you do anything else, you must plan the steps you'll take.  Start by parking your car. Next, take a careful look at all the space you have left, including any available wall space, so you can think about what you need to store, and where. The changes you make are sure to transform the room, making it more useful and functional for the whole family! Here are some suggestions.
1. Start by cleaning your garage and getting rid of everything you no longer need.
2. Draw up a plan, laying out precisely what you'll have in there and the most appropriate materials to use. Given the myriad of possibilities available to you, you're likely to need the help of experienced professionals to do this.
3. When it comes to organising/storing your things, you may well need custom-made furniture, such as cabinets, shelves or bookstands. Lighting is another aspect that cannot be overlooked.
Custom cabinets will enable you to "hide" numerous objects that were previously scattered around.  Custom cabinets will enable you to "hide" numerous objects that were previously scattered around.
Shelving units can also be an excellent option when it comes to storing tools, garden equipment or larger objects.
Different sized shelves are always excellent options. Whether they're made wood or metal, these are ideal for making the most of the vertical space available.
Traditional plastic or cardboard boxes will be your real allies when it comes to storage and can even be stacked on top of each other. Both simple and available in different sizes, these may well be the solution you've been looking for!
For two-wheeler sports lovers (or sports involving any vehicle, for that matter), hooks are great for hanging equipment, such as bikes, or other objects.
4. In addition to using your garage for car storage, you may also be able to create other areas within the room. Why not harmoniously integrate a home office, toy room, games room or even a gym into the locale? The sky is the limit!
Regardless of how big your garage is, it is worth considering the countless options available to you when it comes to organising it. Allow your creativity to take flight!  But remember that you may need the help of a team of professionals to achieve everything you're aiming for.  Novibelo is undoubtedly the perfect partner for you, as we are able to draw up any type of project, tailor-made for you. Contact us.