Transform your loft into a room that is as useful as it is cosy!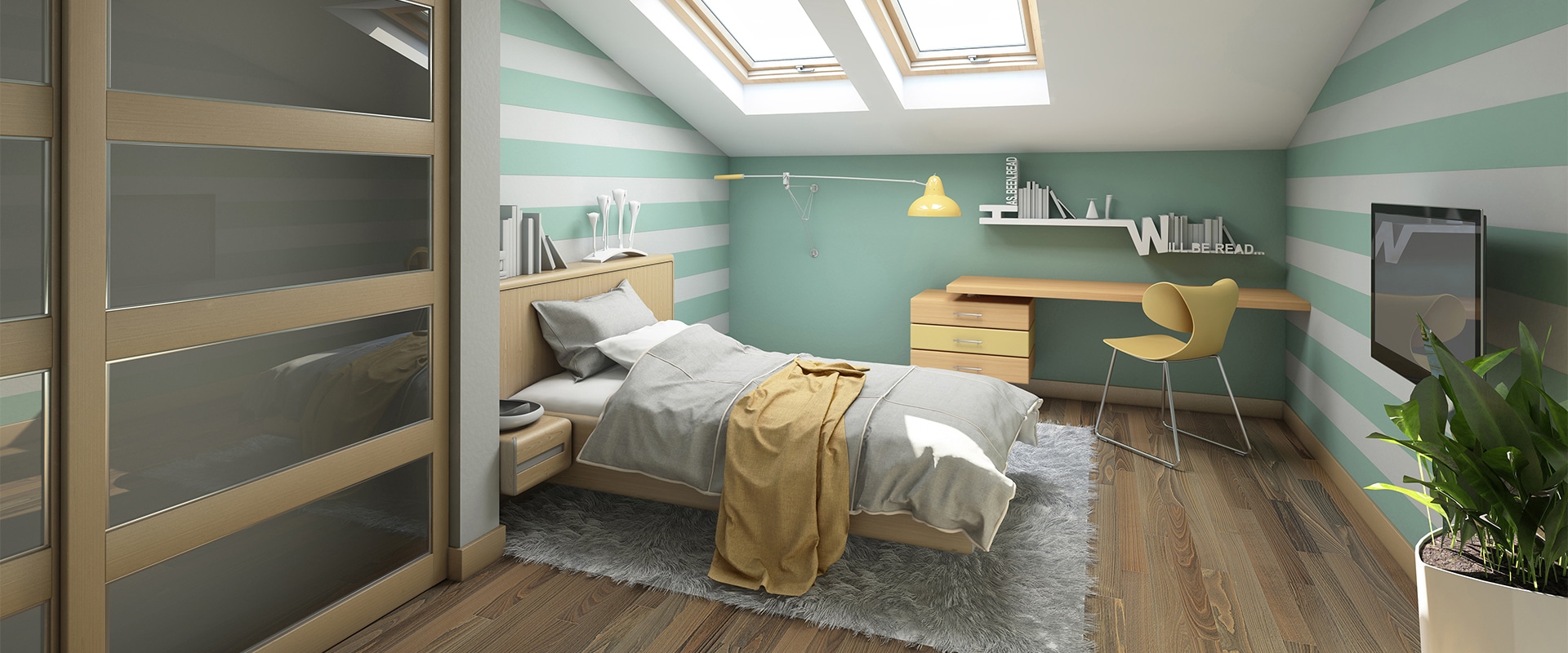 A part of many houses, and often a significant contributor when it comes to purchasing a home, attics are almost always misused, forgotten about, and used as somewhere to store everything you use least often. As people rarely tend to go in their attics, they actually often end up forgetting about them altogether! If you're got your own, however, and want to give it a new lease of life, now may be the perfect time to give it a proper overhaul. Here are some factors you should bear in mind if you do.
Setting the environment
Lofts can easily be transformed from a mere storage room to a far more sophisticated part of the house, that is both useful and welcoming. A guest or playroom, a walk-in wardrobe, a library, a living room, a home office, or even a cinema room. The possibilities are endless, all you need is to decide on what you want to use it for, and ensure it provides for all your needs!
The first step you'll need to take is to set out what you want to gain from the environment. Doing so will ensure you take advantage of all the space available. It is also essential you take accurate measurements so that everything fits like a glove.
Keep an eye on the important details
As this is a room is located in the highest part of your house, it is crucial you pay close attention to the height of the ceiling, how well insulated it is, and the lighting available. There are usually no side windows in a loft, but skylights are an excellent solution, both to let in natural light and to ensure the room is well-ventilated. You should, therefore, consider including some artificial lighting..
Wood, an excellent choice of material
Whatever you're planning on doing with your loft, some raw materials are used more often than others. And wood is one of them! In addition to being used in furniture, it looks marvellous as flooring, on ceilings, beams and partitions, working to make any space more welcoming.
Decorating the space
This is usually a small area, so you should make sure you don't make it too busy. Only introduce essential furniture, which is preferably made to measure, so that, in addition to being well decorated, it is as functional as can be. In fact, even if you have as little furniture as possible, you can create exciting looks that make their mark thanks to their simplicity. To bring a room light and make it feel spacious, opt for lighter colours, such as white, beige, grey and blue.
And why not turn it into another bedroom?
Attics can make or break a house sale. As such, using all the space available to you is crucial, as doing so can increase the market value of your home. If well-planned and organised, it can even be transformed into a whole other independent living space, including a kitchen, bedroom and bathroom – rooms that be harmoniously integrated with each other.
Transform your attic, making it one of your family's favourite places to be! Allow yourself to be dazzled by the Novilelo's experienced team's unique designs, which are entirely made to measure. Contact us.