Coffee table, the essential piece of furniture in your living room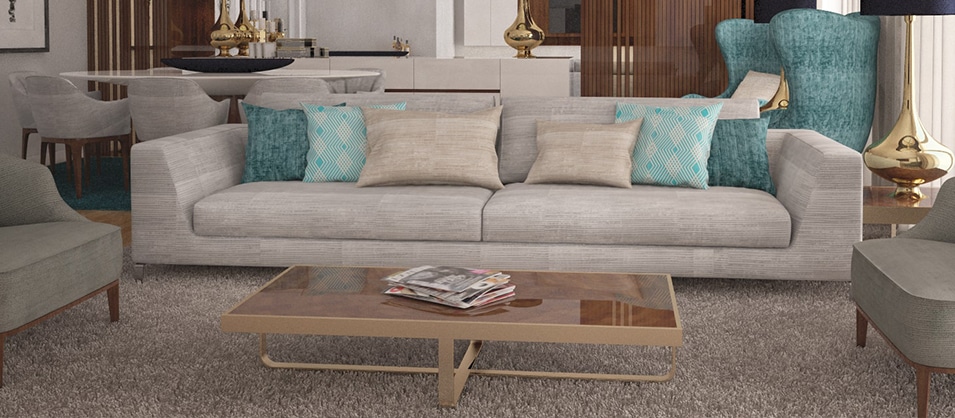 One of the fundamental pieces of furniture in a living room is, in fact, the coffee table. Besides aesthetically enhancing the space, it also makes it more welcoming and functional, and it can be used to place various decorative elements, such as books, magazines, candles, vases, among many others.
Currently, there is a vast diversity of tables, which may vary in style, material and colour. That is why choosing the one which best adapts to the ambience of your home may turn out to be an arduous task.
Thus, here are four tips to consider when choosing the ideal coffee table.
1. It is important to define the type of coffee table you want and what specific ambience it is for;
2. If the living room in question is simple, you should preferably choose a modern coffee table, complementing it with striking decorative objects that capture people's attention;
3. If the living room is square or rectangular, the coffee table should respect those same shapes. Alternatively, you may also choose an oval table, since it gives continuity to the space, reinforcing its characteristics;
4. For small houses, the ideal choice is a chest coffee table. This is perfect to optimize space, given that it allows you to store objects inside.
Wooden coffee table: it's a question of good taste!
The wooden coffee table is still a trend, being a preference among designers and interior decorators. Aside from the comfort and beauty it provides, it is perfect to make the space more sophisticated, giving it personality and good taste!
Do you need a unique table, which is customized and adapted to your living room? Novibelo is your perfect partner.
Contact us.