Garden furniture, outdoor comfort and design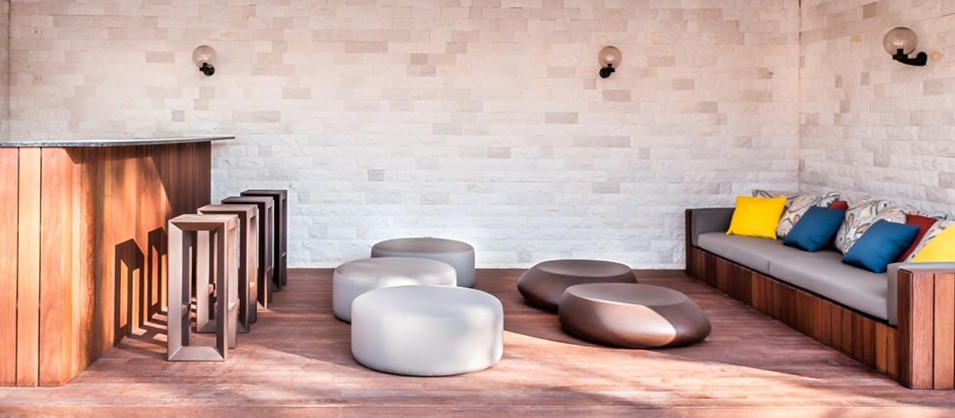 With the arrival of summer, it becomes even more desirable to enjoy as much time as possible outdoors, especially if you have a balcony, a garden or a terrace! Also, those who own a business in the restaurant industry know how important it is to have an outside space when people decide where to go for coffee or a refreshing drink.
In this way, whether it is at home, in a restaurant or a bar, there has been a greater concern not only with the design of the interior space, but also with the exterior. In any of the cases, we must keep in mind some of the following details, since they are essential to have your little corner outdoors with which you have always dreamed!
Do not disregard the size of your space
First of all, you have to measure all the space you have accurately. This becomes relevant because it will help you perfectly fit all the pieces of furniture you want to purchase.
The correct placement of the parasol, sofas, tables and chairs is important because, in addition to filling the respective place, they create a more welcoming, stylish ambience, causing a great impression.
Selecting raw materials
The combination of materials can be varied: PVC, forged or cast iron, metal, glass, wood, among others … There are, however, some raw materials that continue to be a trend, not only because of their resistance to climatic variations and durability, but also because of their easy maintenance. This is the case of synthetics, such as braided resin, metal, wicker and wood.
The colours and the respective fabrics must also be considered … Everything depends, of course, on the taste of who chooses.
Thus, style and comfort should always go hand in hand, as they are the ideal combination to enjoy more outdoor time in the best way!
Protect the furniture adequately
Besides using covers which are appropriate to protect outdoor furniture, you can also protect it adequately by using specific products.
The synthetic furniture is of easy maintenance, and it can be washed only with water and soap. In the case of metal, it should be cleaned regularly and, in case of rust, it should be lightly sanded with a fine sandpaper, and then a protective paint should be applied. The wicker is the material that requires most care, because it is the least resistant. On the other hand, wood furniture requires some care in terms of its conservation, because its natural wear and colour change are inevitable and some cracks may even appear. Therefore, you can wash it with soap and water, but rinse it immediately. It is also important to be careful with what you put on top, namely mugs, tureens and hot pots, as they can burn or mark the wood, as well as the spillage of water or other beverages, which can stain the surface.
It is important to choose the most suitable fabrics for outdoor use, ie the so-called permanent fabrics, designed to withstand exposure to sun, rain and moisture, mould and stains. Although they are resistant, they should be cleaned and washed regularly.
If you want to give your space more style and a unique design, Novibelo offers you the best solutions for outdoor furniture, advising you in the best way, and inclusively providing you with its respective installation / assembly.
Invite your family and friends, and enjoy true moments of relaxation outdoors, with maximum comfort!
Contact us.