Contemporary – a clean, elegant style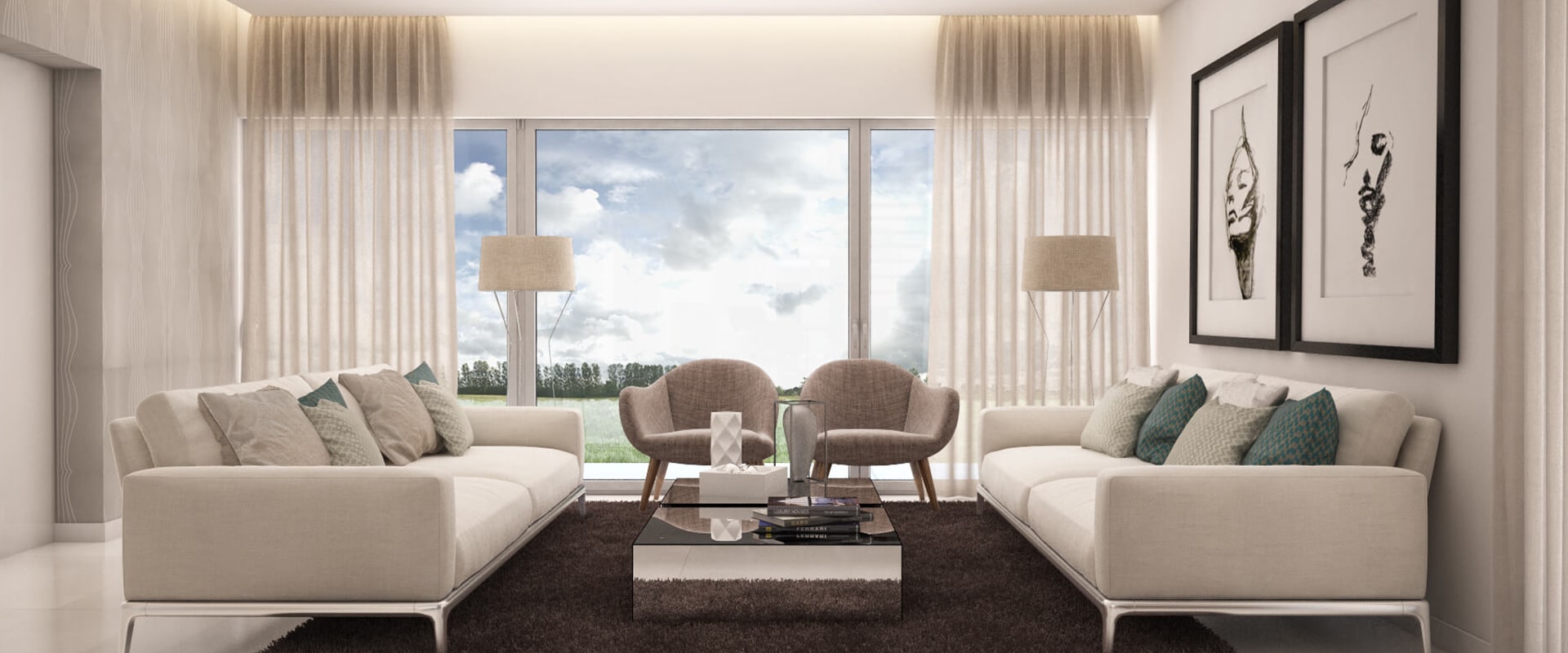 From classic to minimalist or modern, there are several styles that can guide the way in which you decorate your house. However, if you're not entirely sure about the defining features of each one, it could be hard to create the look you're going for – especially if you don't know the difference between them!
If you're a fan of clean, elegant décor, using straight lines and predominantly neutral colours and contrasting them with stronger tones, whether in accessories or other decorative details, then you like a contemporary style. Keep reading to find out everything you need to know to create the perfect contemporary room!
Simple, multifunctional, quality furniture
If you're aiming for contemporary décor, you can achieve a clean effect in the simplicity of the items you choose and the way in which your room is laid out. In addition to being discreet and multifunctional, furniture should have straight lines and smooth surfaces, although these can often be mixed with other materials. In fact, the elegance of this style is achieved through harmoniously combining a variety of raw materials such as wood, glass, stone and stainless steel, all of which should have smooth, refined finishes.
Sofas, chairs, armchairs and footstools can be key elements, because they can be used to separate spaces, but especially because they have huge potential when it comes to adding creativity to a room, either through their shape, colour or pattern. Likewise, cabinets, bookcases, enclaves, tables and benches are essential pieces, as they have their own utility but can also become your statement piece – depending, of course, on the finishes, colours and textures you choose.
Neutral colours, geometric shapes and textures
The predominant colours used in a contemporary style are neutral and light, which can then be contrasted with stronger tones used in certain decorative elements. Thus, white, beige, black or brown can be combined elegantly with blue, green, red or yellow accessories.
Geometric shapes and textured fabrics are precious details that can be used to break up the coldness created by the smooth items of the furniture. Cotton, linen, silk, wool or patterned pillows, lamps, rugs, curtains and wallpaper are all excellent options.
Accessories and lighting
This style relies heavily on "less is more". Decorative objects must, therefore, be used sparingly, but be striking when they are. Lighting is a crucial factor, whether it is used to highlight pieces of furniture or accessories and can even be pointed directly at specific objects. These points of light, which can be located on the ceiling, walls or floor, can be whiter or yellow and are an extremely useful way to section off different areas, making them that much cosier.
If you're a fan of the contemporary style, know that Novibelo has access to the best professionals, who will not only help you choose the best raw materials, accessories and finishes, but who can also do the technical drawings you need to be able to see the impact of your entire design.