Which aspects should be considered so as to conveniently select office furniture?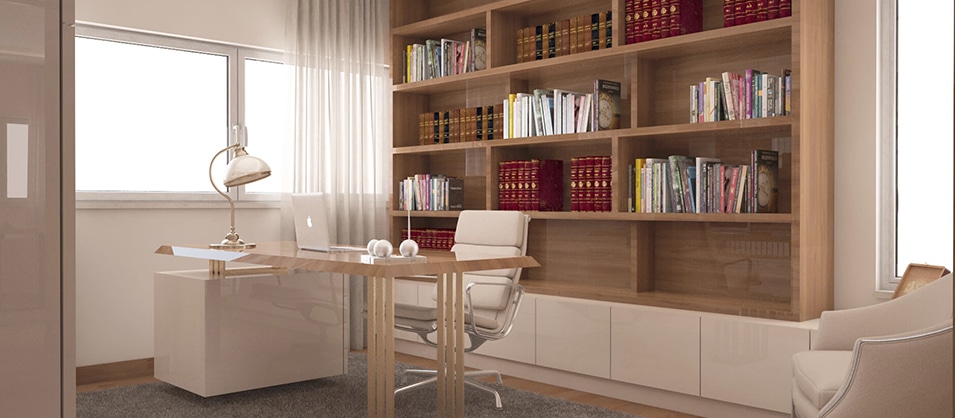 When selecting office furniture, all options should be considered depending on several factors, such as the decoration of the space, the visual identity of the company and also the most suitable ergonomy. Finding the secret formula so that these options combine perfectly is only possible with the help of qualified and extremely experienced professionals.
Learn about the main details to consider when choosing office furniture, in order to achieve a working space that is pleasant, comfortable and that respects the correct posture of who will use it.
1. Planning is fundamental
Acquiring furniture without any sort of criteria can lead to a dysfunctional, unpleasant and uncomfortable space. It is therefore crucial to design the office for the kind of business in question, taking into account its layout, the image and culture of the company, as well as the number of people who will use it. Thus, it is important to first design and then buy.
2. Controlling the costs
The correct budgeting of all necessary material is essential. Knowing how much is to be invested means that it is then possible to define materials, quantities, finishings, services, among other decisions that will have to be taken when moving on to the purchase of the respective furniture.
3. Design is essential
When reaching the stage of purchasing furniture, a clear idea of what the future work space will be like already exists. A 3D display of the whole project makes it possible to know with precision what kind of furniture is to be acquired, namely chairs, tables and cupboards which are common in almost all offices, but also some specific pieces suited to the type of business. Everything should then be in accordance with the identity and culture of the company itself. For example, an Information Technology business will have furniture with more modern lines, unlike a law office which usually has a more traditional design.
4. Decorating is as important as planning
In order to keep the identity of the initial project, it is imperative for the assembly and decoration of the whole space to be taken up by professionals of the respective areas. Only this way is it possible for the planning and identity of the design to be, in fact, respected.
Planning the layout of the space ahead of time, budgeting with criteria, designing and producing with quality, as well as delivering and assembling the furniture with professionalism – are undoubtedly what makes Novibelo the ideal partner for furniture conception projects for any kind of office.