2020: Find out which colours are on-trend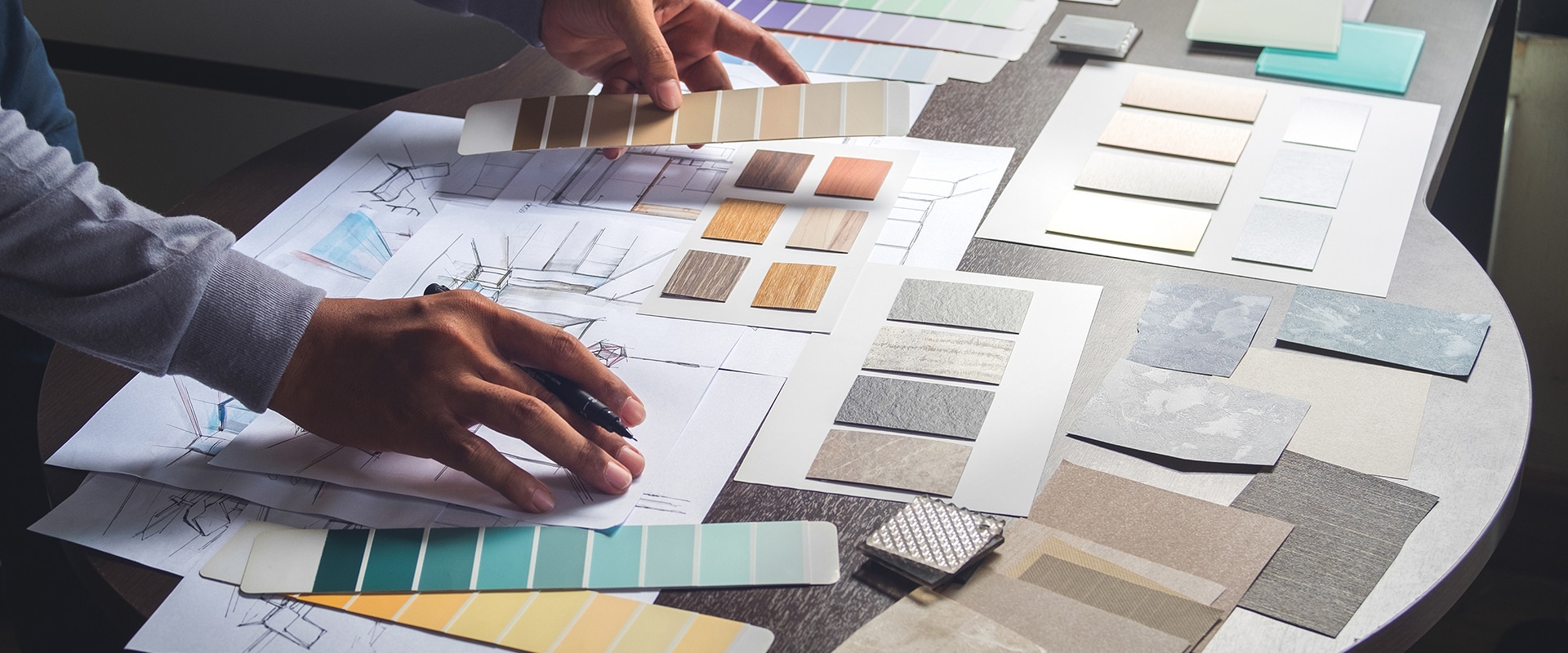 2020, is set to bring a variety of colours, leaving their bold mark on the architecture, design and fashion industries,  as well as, of course, interior design! In fact, both interior designers and anyone who simply wants to (re) decorate a room, should get acquainted with the new on-trend colours for this year.
In addition to taking us back to nature, bringing with them ideas of sustainability and doing out bit for the environment, the following colours are sure to make a bold statement when decorating anything from commercial environments and hotels, to homes. Dare to implement a vibrant colour palette with bold, fun combinations that bring joy and happiness to any space!
Neo Mint
This pastel mint recreates the colour of a forest. Bringing optimism and energy to a space, it also appeals to modernity and futurism, thus culminating in the perfect combination between futurism and the freshness of nature.
Different shades of green can be used in any room of the house, whether for furniture, decorative pieces, floors, ceilings, or by painting or applying wallpaper with strong prints. A splash of green is sure to bring a pleasantly refreshing vibe to any room!

Purist Blue
While green alludes to the colour of forests, blue reflects the colour of the oceans. As well as providing a feel of contemporaneity, tranquillity and purity, this colour brings harmony and subtlety wherever it is applied, giving any room a cosier feel. Blending perfectly with gold and copper, this tone can be used for sofas, chairs, rugs, furniture and decorative pieces.

Cantaloupe
Reminiscent of Living Coral 2019, this colour sways more towards orange, veering away from the pinker tone. When used, it is sure to highlight any piece or detail you want to make stand out when you're decorating an environment. Whether you use it in a kitchen, living room or bedroom, for pillows, a sofa or armchair, this colour will certainly not go unnoticed.
Mellow Yellow
This softer mustard tone will bring a contagious energy to both outdoor and indoor spaces. Reminiscent of optimism and joy, it is an extremely versatile colour, fitting easily into any room, piece or decorative detail.

Cassis
Somewhere between pink and violet on a colour chart, cassis brings life to any room, modernising any space, making it more pleasant and even more romantic! Easily to use, it can be applied successfully in decorative objects, wallpaper, and by using a variety of utensils.
Earth tones
These relaxing, natural tones are here to stay! Wood and natural elements will continue to be a staple of countless decorative designs, in any room of the house.
No matter which colours you're drawn to when it comes to decorating, whether they're more neutral, lighter, pastel or more vibrant colours, think about rounding off the ambience with quality, well-designed furniture. To help you, Novibelo's team of experienced professionals can provide you with a design to suit your needs, bringing more joy to any space.