Ring in the Christmas season with the most unique of entry halls!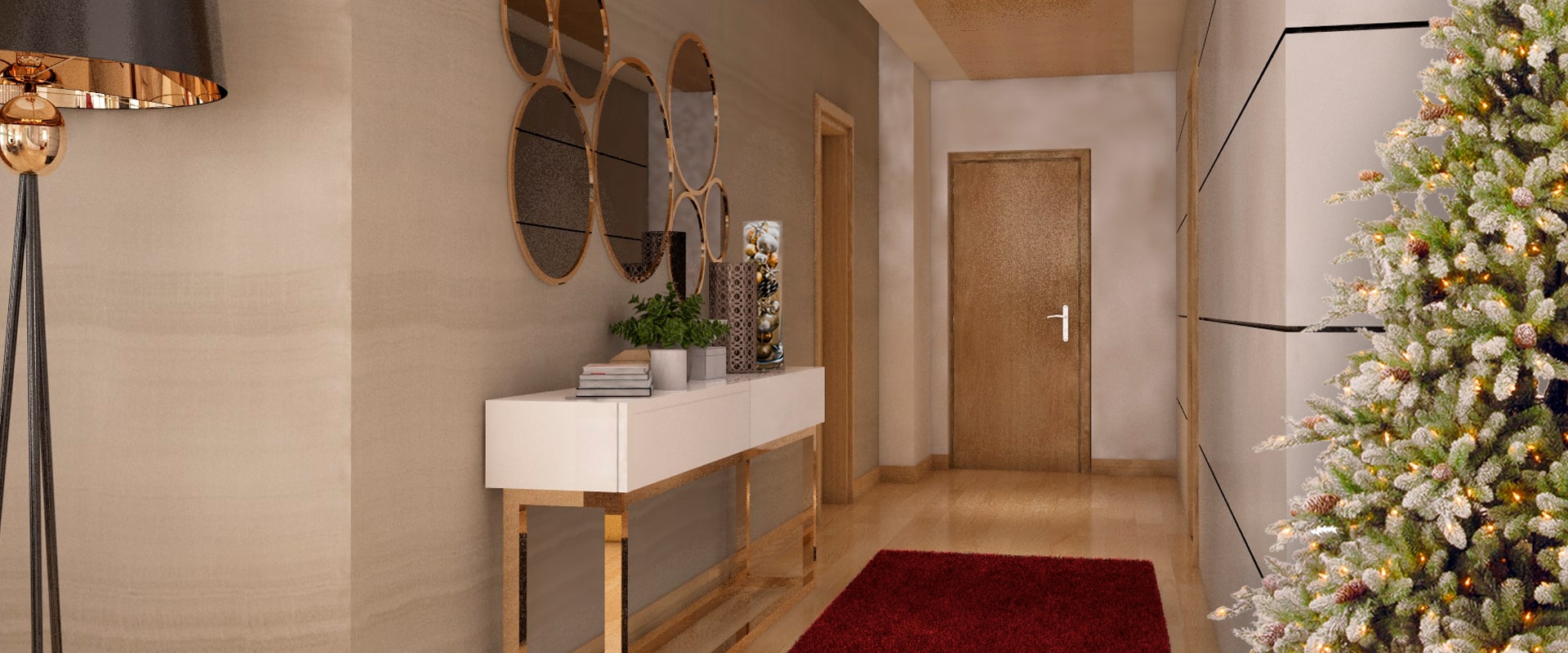 Although most homes have an entry hall, decorating it is rarely a priority. What you mustn't forget, however, is that your entry hall is the first location in your house that can impact your visitors, precisely because it is the first room they will see when you open your front door. With this in mind, we've come to the conclusion that more attention needs to be paid to this underappreciated room, which deserves all our care and attention.
As well as being the first location in your house, an entry hall is also a room you have to walk through, in order to gain access to all connecting rooms. Therefore, no matter how big or small it may be, its central location to your home should mean that you make the way in which you decorate it a focus. As Christmas draws nearer, think about taking the opportunity to (re) decorate it, allowing you to welcome your family and friends into your home in a way that is both unique and seasonal!
First of all, let's think about including some festive elements: candles, Christmas arrangements, Christmas cards, more traditional colours such as green, red or white; or even bolder ones like pink, blue or gold. Whether hung on your front door or on furniture, a wreath, some tinsel and fairy lighting are items that cannot be forgotten.
Your hallway is the centre of your home, making it a busy throughway for all the users of your house. For this reason, it should be optimised, making it functional, practical and extremely pleasant. Some may like the idea of your standard console table with a built-in mirror; others prefer a built-in wardrobe where clothes or shoes can be stored near your front door; others still might prefer to combine functionality with comfort, using specific, useful furniture that brings a touch of class to the area – maybe a sofa or a stool. It's a matter of taste… but also of space!
Alongside all the elements we've already mentioned, other details can also make all the difference when it comes to the overall decoration of this room: the placement of rugs, paintings, unique pieces and lamps, as well as the application of decorative panels and wallpaper. With the right combination of elements, we feel confident in saying that anything is possible!
If you're looking to get your entry hall ready for the holiday season, Novibelo's can custom-design any type of furniture, allowing you to welcome your family and friends in to your home, in a way that is truly your own!
Contact us