It's gorgeous… But also extremely functional! Is this the perfect kitchen?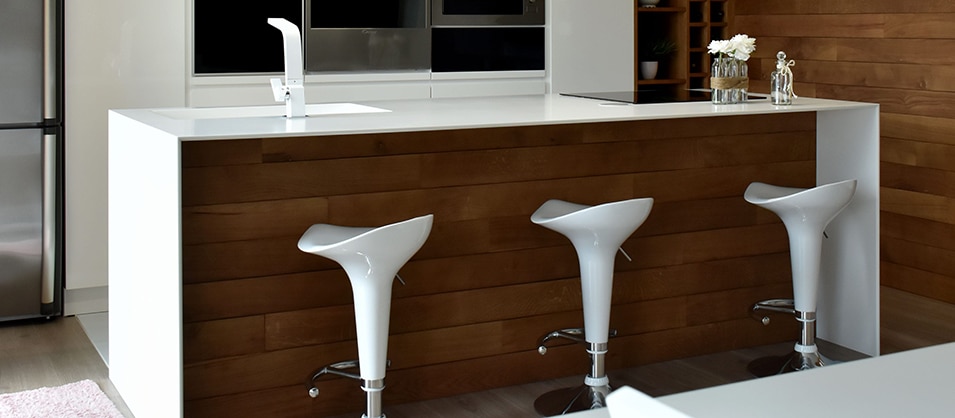 If we look back in time, we'll see that kitchens have always been a secluded room in houses – but that's no longer the case. Now, kitchens are often open-plan, connecting to a dining room or even a living room. Kitchens have opened up, and now lie in wait, ready to be used by the residents of a house and even their guests.
This change in use means that whatever style you choose for your kitchen – whether it's modern or you like a more farmhouse feel, and whether it's brightly coloured or painted in muted tones – your kitchen has to be, above all, functional, versatile, well laid out… and of course, gorgeous!
Whether you're installing a new kitchen or re-doing your old one, to make sure it's all of the above, there are some factors you must bear in mind. Keep reading to find out what they are.
Layout is Key
Layout may be the most important factor you have to consider for your new kitchen, especially if it is small. However, regardless of how much space you have available, each space should be considered in detail – especially the furniture itself. Consider mixing and matching custom-made cabinets and surfaces to get exactly the look you want. Choose floor-to-ceiling furniture if it'll give you everything you need, and throw in some versatile elements such as corner drawers, a table, a wine rack or even a built-in worktop.
Space permitting, there are countless options to give you exactly what you want and need. Have you considered maximising space even more by hanging shelves on your walls to store utensils? This trend is becoming more popular by the day, and we can see why! Building appliances into your furniture is also something you may want to consider, because it'll mean everything has its set place – it'll look cleaner.
If your kitchen is larger, you could add an island with some more stools or chairs – or you could even section off a pantry with different sized compartments, designed to hold exactly what you want to store.
One thing is for sure, you can never have too much storage space in your kitchen!
Know which colours work well together
In aesthetic terms, it is essential you match the colours to the style you want for your kitchen. If you want a modern style, use lighter tones with brighter touches, simple lines and smooth surfaces; for a more traditional, farmhouse feel, use a lot of wood and neutral tones and elements such as stone, for example, on the walls.
The importance of lighting
Letting natural light into this particular room of the house is particularly important, as it makes it more open and welcoming. However, if it's not possible, you can still create similar effects with artificial lighting, i.e. lamps and spotlights, as well as recessed lights that sit within the furniture itself.
If truth be told, getting your kitchen to be both beautiful and functional can be a real challenge – so the best way to do it is with an experienced team by your side, who know exactly what they need to do to give you the kitchen of your dreams. Novibelo can do just that, making us the partner you need to get the kitchen you've always dreamed of!