Small room, beautiful decorative designer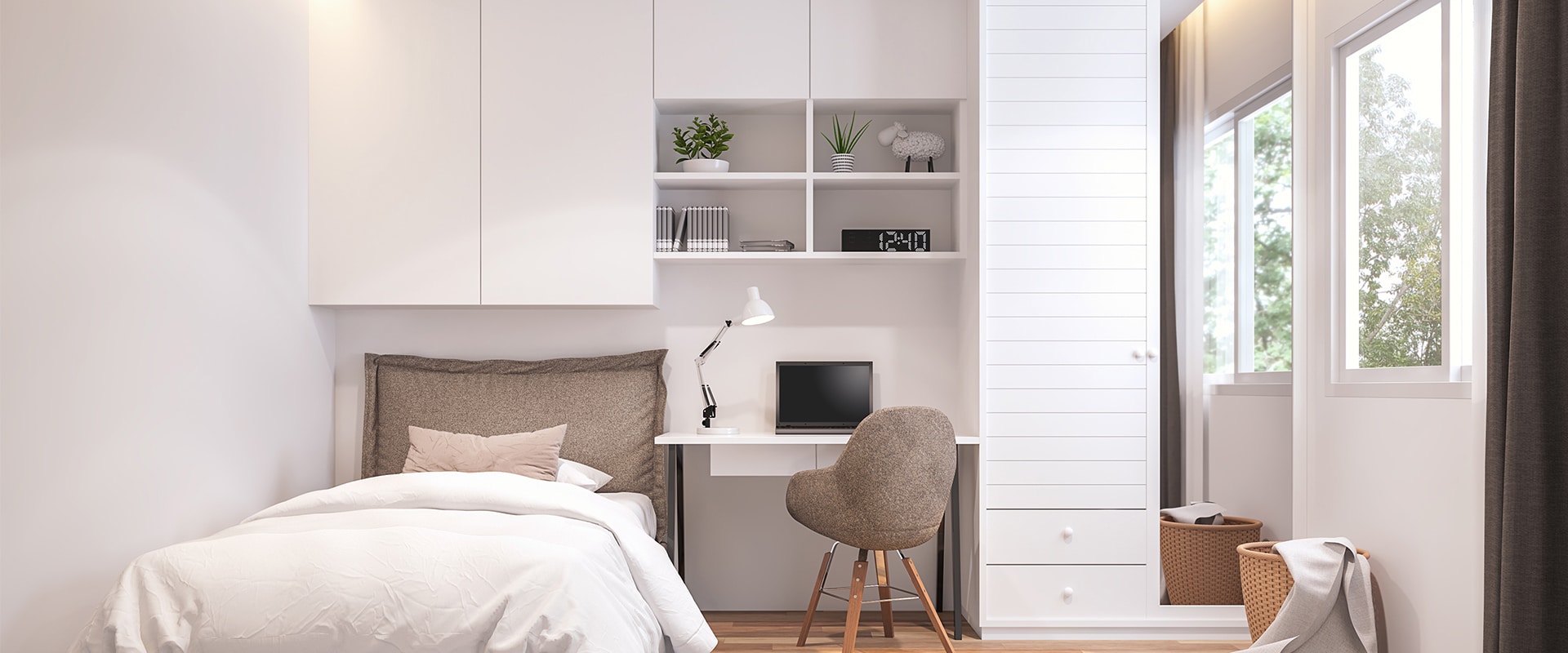 Can a small room be comfortable too?  Of course it can! And why not take this time to (re) decorate yours, transforming it into an even more pleasant place to be?  Though the space we're dealing with may be small, it poses an even greater challenge than a big room because of the details that must be taken into account, especially when it comes to your choice of furniture.
Regardless of the style you choose, comfort, the quality of your furniture and functionality should be your critical considerations for your tiny room. And don't forget the person whose room it is! They're an essential starting point, because planning a room for a teenager is very different from one for a couple or a baby!  Keep reading to find out the steps you need to take into account when you're (re)decorating this very special place.
Correct measurements!
First of all, make sure you measure everything carefully. This is a key step and one you should take before you buy anything at all. If you already have some pieces of furniture, really think about each one carefully before you decide what you want to put in your room.
Essential furniture!
You won't have much space to play with, in your tiny room, so we'd suggest prioritising the furniture you really can't do without; a bed and a wardrobe.  Only once you have decided on where to place these two pieces, which will probably take up the largest two walls, should you move on to the rest of the furniture.  If the room already has a built-in wardrobe, all the better, as you can add other elements like bedside table(s), mirrors, shelves or even an armchair. It all depends on just how tiny your room is! 
Other important details
When you're (re)decorating a small room, using custom-made, personalised furniture is, without a doubt, an extremely functional and practical solution that will help you make the most of every inch you've got. A bed with built-in drawers, a wardrobe with sliding doors, shelves and nooks all make perfect (compact!) storage areas.
One last thing you should think about is the colour palette you'll use. Consider using neutral, light tones such as white, grey and pastel shades, both on the walls and in your decorative elements to make your room feel bigger.
If you want to bring a unique look to your tiny room by (re)decorating it, Novibelo is the perfect partner for you. Our specialised, extremely creative teams design and make any made-to-measure furniture you may need, delivering it and assembling it in your property.