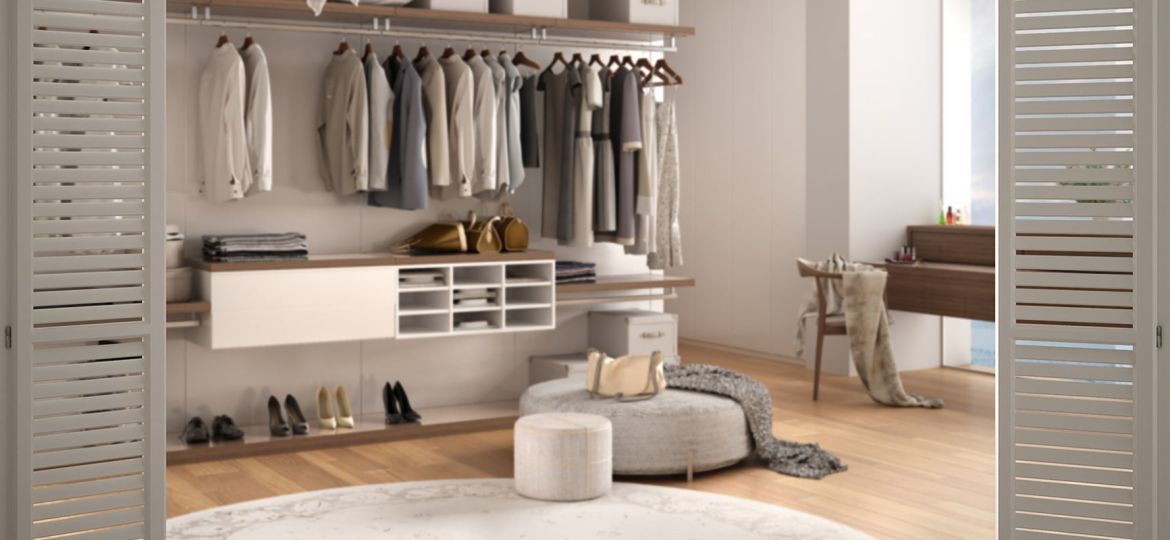 Want a fantastic walk-in-wardrobe? Novibelo can make you one that is made to measure!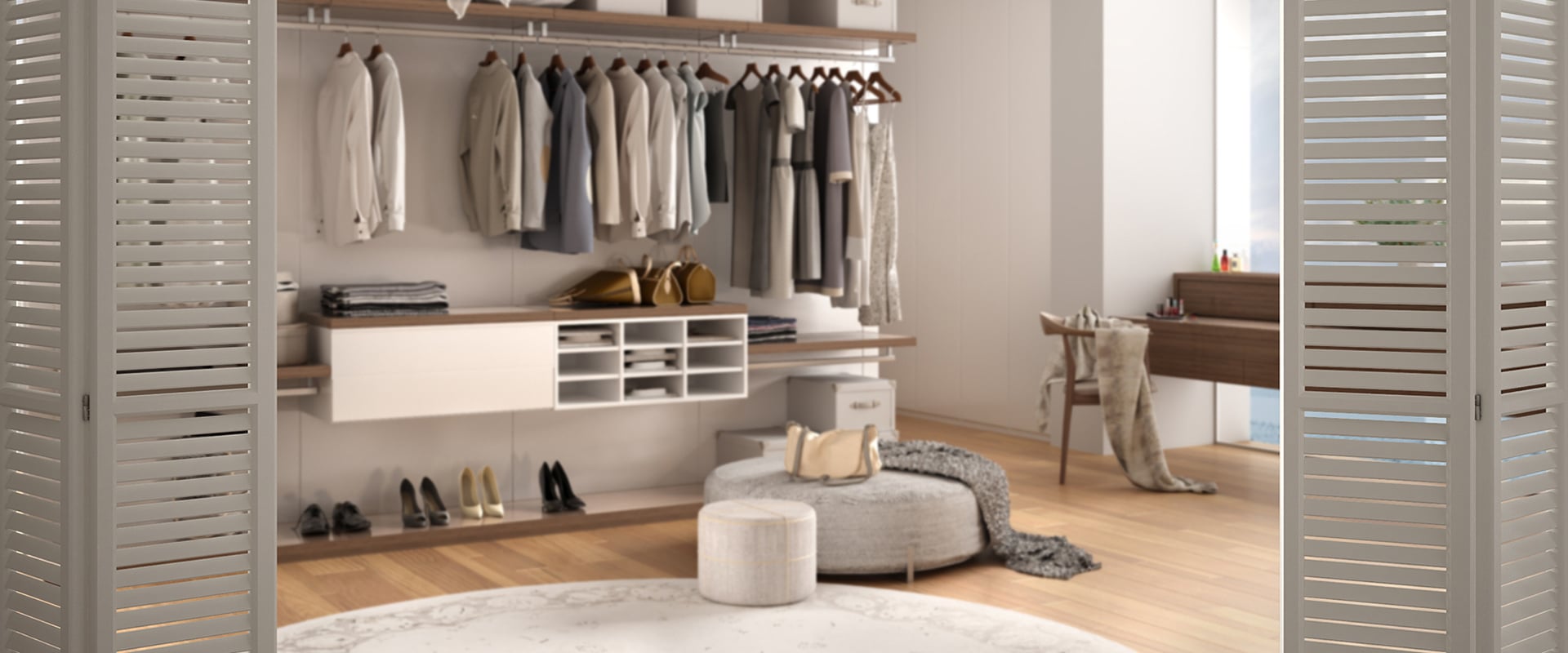 Who has never dreamed of having a fantastic walk-in-wardrobe? Somewhere to mount a beautiful, organised display of all your clothes, shoes, bags and jewellery! And now may just be the right time to get one!
The height of fashion, walk-in-wardrobes have grown and grown in popularity thanks to the ease of storing clothing, as well as their versatility and the modern touch they bring to any room. But what details should you bear in mind to make sure you get the right one to meet your needs? Here are 6 sure-fire tips to consider when choosing yours!
It is equally important to decide whether you want a wardrobe with a door or not. In a small room, why not opt for one with mirrored doors to give it more depth? Wood, lacquered finish and glass are also excellent choices, and they never go out of style! And they'll never go out of style! An open walk-in-wardrobe allows you to find things more quickly, but if you're not the tidiest of people, it may not be the best idea!
Next, plan out the type of wardrobe you need: do you need more shelves or drawers, hanging space or cubby holes? A made-to-measure wardrobe means you can tailor every last detail to meet your needs. At this stage, have a look around to get an idea of what you like, and an appointment with an interior designer could make all the difference!
The depth and height of each section is also something to consider. The perfect depth is around 60 cm. If you're opting to go doorless, measurements can vary between 55 and 60 cm. As for the height, it all comes down to what you'll be storing where: long dresses, shorter pieces? And remember that angled shelves are handy for shoes and dividers for accessories.
Space permitting, include a dressing table, full-length mirror and seat. Yes, these are useful, but they also provide comfort and warmth. Oh! And don't forget to add a nice rug. As for decoration, pick out some nice hangers, personal items, boxes and baskets of various sizes for a unique, elegant finish!
Nobody likes a poorly lit space. Whether on the ceiling, in the shelves or cabinets, lighting is key.
Whether open, closed or a bit of both, the perfect walk-in-wardrobe has to be functional and organised – regardless of your personal taste! If you've long dreamed of having your own ideal walk-in-wardrobe, count on Novibelo's specialised professionals to help you choose the best model, materials and finishes.