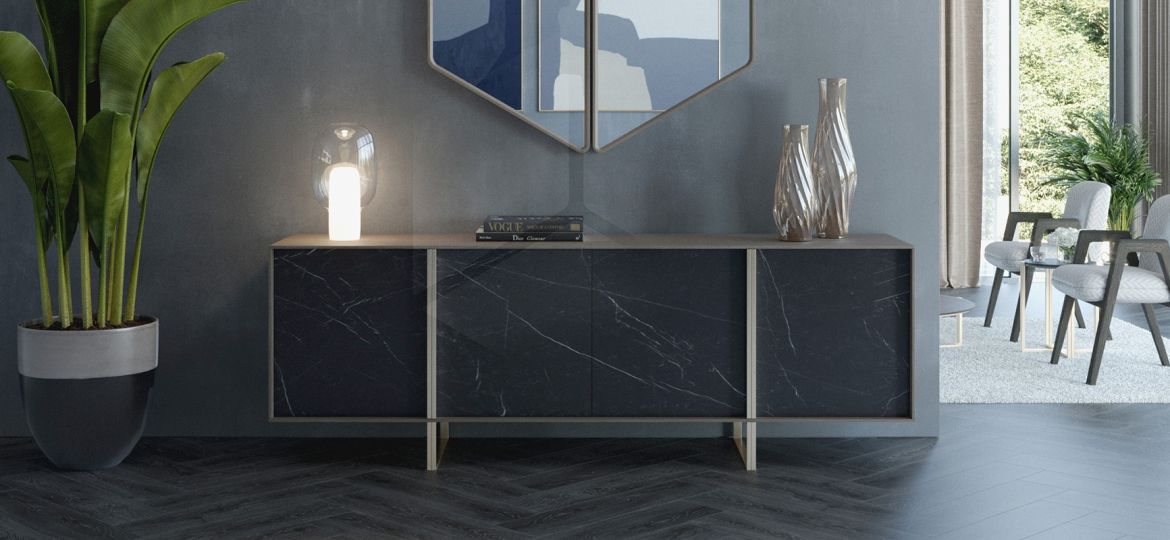 Find the sideboard you've been dreaming of in the Novibelo Collection!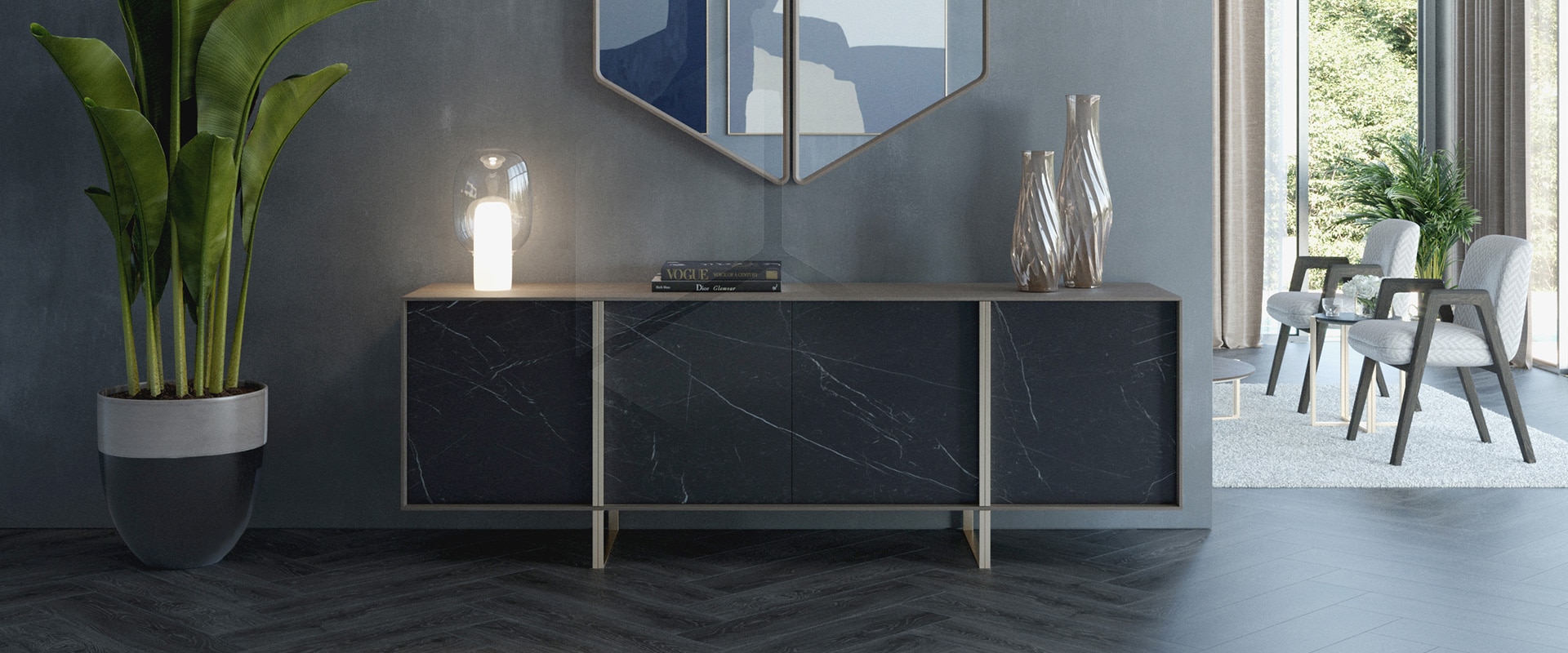 Sideboards have always been multifunctional pieces of furniture that have found a use in all types of houses. Because of just how useful they are, anyone looking for one will find a wide variety on the market, suiting all tastes, meeting any size requirements, and of all shapes and colours.
However, if you're in the process of choosing one, there are two details you must take into account: make sure you measure the space where it's meant to go extremely carefully so that you don't buy too big or too small, and make sure the one you choose complements the rest of your décor.
Where are sideboards most commonly placed?
An extremely versatile piece, you can place one in any room. They can often be seen in living and dining rooms, used to put dishes on during meals or even serve as a small bar for glasses and drinks.
When used in entrance halls, sideboards become more decorative, and, depending on the model chosen, can really pull a space together.
Diversity of models and materials
Sideboards are manufactured in a huge diversity of models to fit various decorative styles. Modern pieces of furniture are characterised by their straight lines and original shapes, materials and colours. More rustic pieces usually have wooden structures, their feet and handles made of other materials in order to create a contrast. Minimalist items can be spotted easily thanks to their discreet design and neutral colours.
When it comes to materials, wood, glass or metal; whether lacquered, mirrored or covered with leather are only a few of the possibilities!
How do you decorate a sideboard?
It doesn't take much to make a sideboard look great! Tall objects, such as a beautiful lamp, a figurine or even plant always work well. A picture or mirror on the wall is also a fail-safe! A tray, candles, frames and decorative boxes are all excellent additions. It all depends on each individual's tastes!
Novibelo has its own collection, the Novibelo Collection, which has the sideboard you've always dreamed of, as well as a team that is always ready to help you choose the right materials, finishes and other details for your home.