2020, a year marked by strong trends!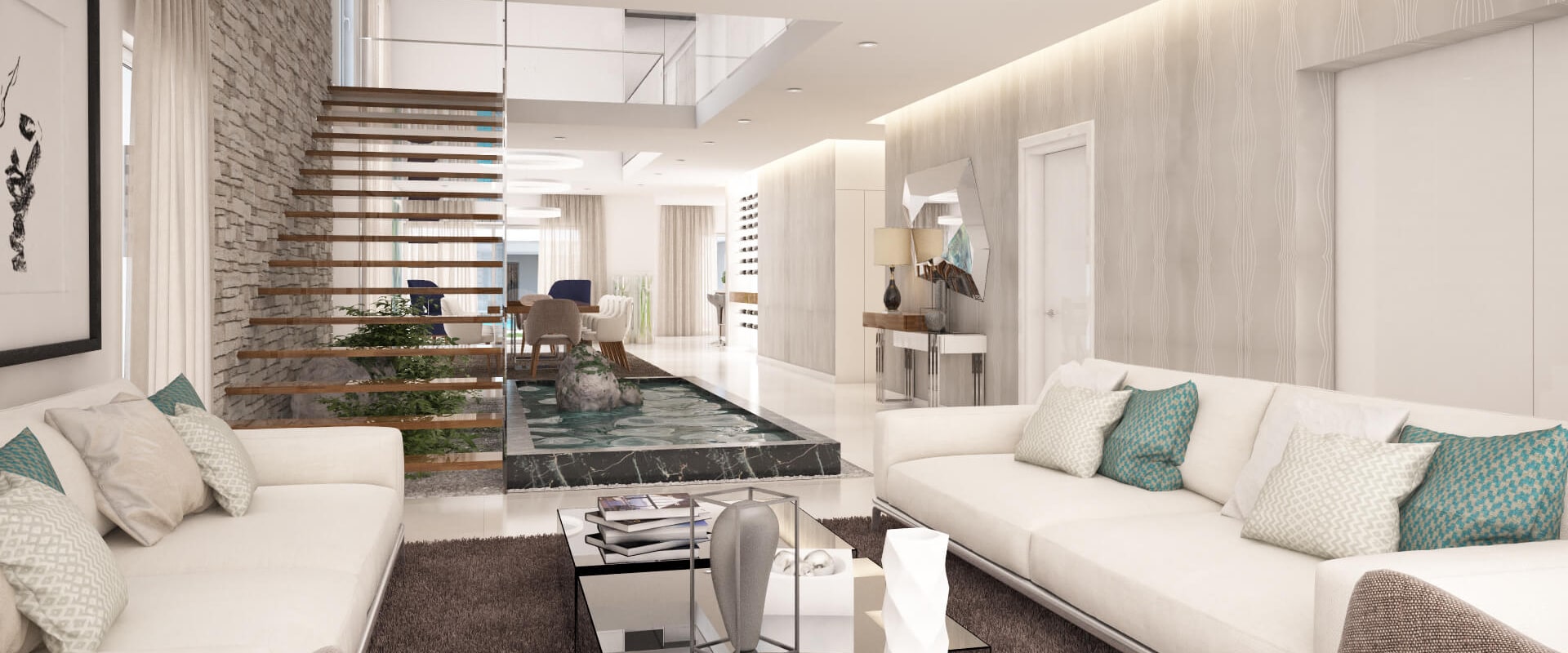 With 2020 on our doorsteps, it is important to keep on top of the New Years' trends that will transform any space! If you want to (re)decorate your home or business, here are some of the details you need to consider for your daring new décor.
Natural materials
The trend of using natural materials will continue into the next year. Thus, elements that bring a semblance of nature and the outdoors into your home, such as wood, bamboo, wicker, stone, wool, leather or ceramics, will create a pleasant feeling of warmth.
We will continue to see subtle divisions created between different environments made from natural raw materials, such as wooden screens, as well as the interior, vertical or hanging gardens. These elements help us achieve visually quieter and more relaxing environments. Wallpaper with motifs alluding to nature, with large prints, also help add to this feeling.
Multipurpose furniture
As housing is becoming smaller and smaller, there is a need to make it increasingly practical and functional. The furniture introduced must therefore be carefully planned and properly designed. An extendable table, a sofa bed, a chest that can be used as both a coffee table and a storage space are always good solutions for those who want to get the most uses out of a particular space. For this reason, combining versatility with design in creating functional furniture is, undoubtedly, a trend nowadays.
Curved lines
Combining curved and straight lines, whether on sofas, chairs, mirrors or accessories, will become a strong trend in modern architecture. Circles, wavy lines and curves will be present in the furniture itself, giving it a touch of elegance.
Use of Colour
Next year, not only will nature colour palettes – green, blue and brown – be used, providing a pleasant feeling of well-being, but so will stronger colours such as pink, yellow, orange or turquoise. This variety should give you the freedom to bring more life into any space, using the colours you like the most.
Maximalism
Minimalism might have taken precedence so far, but in 2020, a new maxim in which "more is more" will prevail. Maximalism is a bolder trend, which will be reflected in the use of vibrant colours and unlikely, fun combinations of both patterns and materials and shapes.
Investing in striking design pieces, paintings and other artwork, unexpected and extremely creative decorations will be part of this trend, where everything will appear to be jumbled and heavily decorated, filling spaces with character and personality.
As far as fabrics are concerned, velvet, which is synonymous with elegance and opulence, will continue to be a trend, as will the strong mix of similar patterns and different sizes.
Sustainable decoration
Concern for the environment and the concept of sustainability have, in recent years, become more relevant in order to avoid damaging the environment further. This will be reflected in the decoration itself. Thus, the use of recycled raw materials will certainly be seen in prominent locations.
Technology
In order to create more comfortable rooms, certain details and technological advances have found their way into numerous design projects. Examples are draws that can be opened with a single touch, automatic curtains, surveillance systems, room temperature control and under-floor heating.
However, even though these styles are all on-trend, it may not always be easy to decorate using natural materials, functional furniture, curves, colours, sustainability and maximalism. If you need help, Novibelo is the perfect partner for you, as our creative, experienced professionals guarantee to make your ideas a reality.