The Minimalist Style, when "much less is much better"!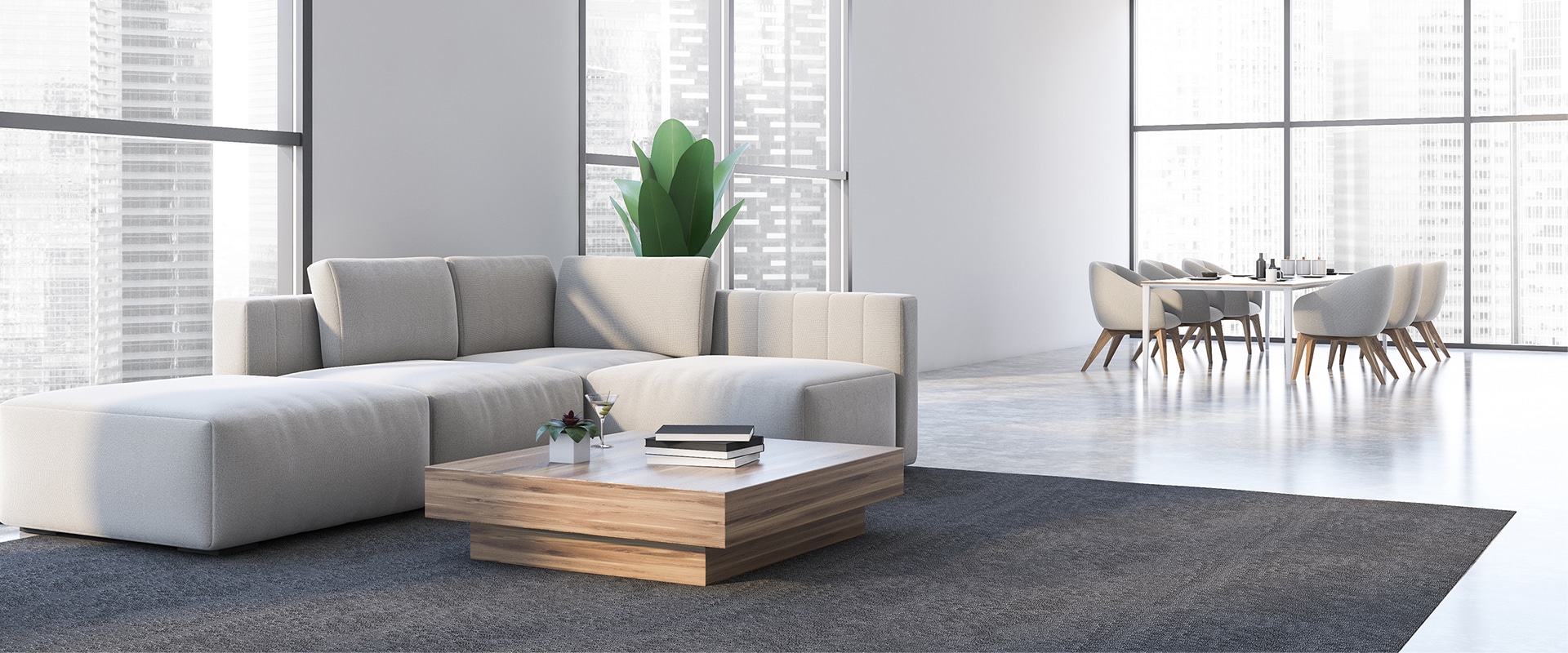 Known for its "naked" environments in which "much less is much better", the minimalist style has been gaining more and more fans all over the world thanks to the way in which it stands against the exacerbated consumerism present in today's society.  Favouring simplicity and functionality, minimalism is far more than a decorative style – it becomes a lifestyle that contrasts with the routines and stresses of everyday life. Read on to find out some of the main characteristics of this style, which appeared in the USA following the end of World War II.
Natural lighting and colours
Natural lighting is particularly important if you're aiming to create this style. Light should be allowed to flow in from windows edged by thin, translucent curtains, or nothing at all, bringing lightness to the space.  Artificial lighting, such as table, wall or ceiling lamps, is unnecessary because, in addition to taking up space, these accessories draw the eye, making the room feel busier. Built-in spotlights with adjustable brightness should be favoured.
It is precisely natural light that makes the light, neutral tones so characteristic of this decorative style stand out even more. In addition to white, beige, grey and sometimes black, blue and green can also be included in this colour palette. Stronger tones, however, should be overlooked as they create a certain level of visual "noise".
Other decorative details
Decoration poses a significant challenge when it comes to this style, as it is difficult to create an environment that is both comfortable and functional while only using a select number of elements. As such, your focus should be on quality rather than quantity. Rooms are decorated in such a way that they contain the essentials, and the utility of each object is considered. The aim is, therefore, to achieve an aesthetic balance in a carefully decorated environment in which aesthetics are combined with functionality.
Items of furniture should be selected for having simple, narrow lines that are almost always straight and very clean. Drawers and doors often have no handles, often incorporating tic-tac systems, and sliding doors are often highly favoured.  Shelves should be avoided, but if you do put some up, they shouldn't have much on them.
In addition to wood, other raw materials, such as glass, stainless steel, leather, granite and marble are widely used for floors, accessories and countertops. Smooth textiles with soft colours are preferred for use in bedrooms and bathrooms.  Walls, however, should have little on them, with only a few pictures or frames which should be striking.
The minimalist style has its own characteristics, in which quality is prized over quantity, and where "less is more" is a rule to be followed to the letter.  Decorative items should be kept down to the essentials, with priority being placed on ampleness, emptiness and the fluidity of the space, a feel that stands in stark contrast to other decorative styles.
If you've been longing for this style of décor, Novibelo can supply the best, most experienced professionals to design, produce and assemble all types of furniture. Contact us to achieve the design you've wished for, for so long.