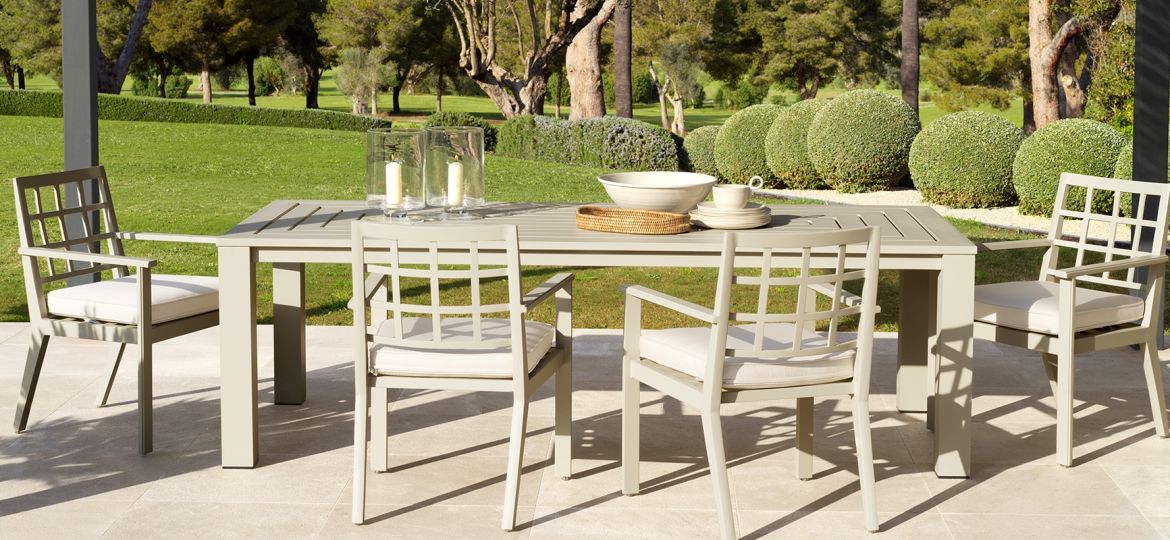 Adding charm to your outdoor areas!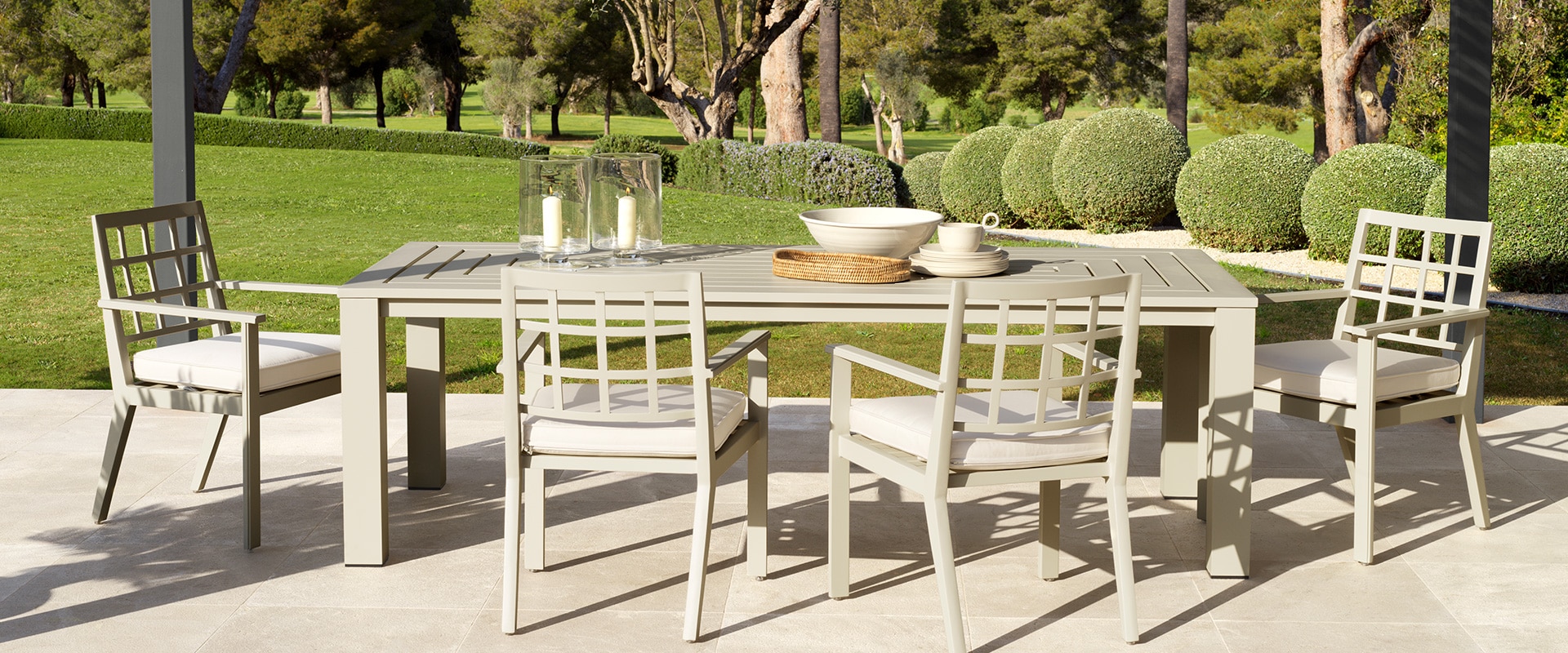 Now that longer, hotter days are upon us, there's nothing better than spending time outdoors, without ever leaving the comfort of your home! Though there are countless ways of structuring an outdoor area, the décor chosen for a terrace or balcony will always come down to the residents' individual tastes, needs and the possibilities presented by the space itself.
Whether part of a flat or house, making your slice of the outdoors even more special will mean you will definitely want to spend more time there! Not sure where to get started? Here are some tips!
Large terraces
Working with generous dimensions means the possibilities are endless! Suppose you're a fan of a rustic style. Why not add decking and a pergola, rounded off with a comfortable table and chairs perfect for al-fresco dining?
Another element that fits perfectly into any outdoor area is a barbecue, where you can make delicious snacks and socialise with family and friends! You can also add a separate lounging area complete with sofas, armchairs and sun loungers to make the place more inviting! And, of course, natural elements are a must, such as plants, a selection of flowers and even trees. Can you picture it? A true paradise on earth!
Small balconies
If you think your options are limited because you're working with a small balcony, you're sorely mistaken! Even when space is at a premium, you can (and should) take advantage of every inch, using the right furniture and decorative touches to do so. As an added benefit, a more compact area will be cosier and easier to maintain.
First, think about your needs, as your outdoor area can be transformed to serve different functions. If you have a closed balcony and need a home office, why not furnish it with a custom-made desk, comfortable chair and shelves? Decorate it to taste, but remember, "less is more"!
If you need a dining area to extend your kitchen, for example, add a table, chairs or stools and some natural elements. If you feel like a leisure area is what you need as an extension of your living room, remember the importance of spaces connecting and flowing into each other. Furnish the area with items like a beautiful rug, a small sofa with cushions, a rocking chair or an ottoman, whatever meets your needs! And add finishing touches like other accessories to bring you maximum comfort.
Have you thought about adding an accent wall to your veranda by making it into a vertical garden? Push the boat out, give your outdoors a new lease of life with colour and freshness, all while making it visually appealing! Choose a combination of different materials for the floors, walls, furniture and accessories and give any space its own personality.
When decorating a terrace or small balcony, pay close attention to the lighting. Whether placed on ceilings or walls, it is always essential when decorating any part of the house. Make sure to choose each object and colour as carefully as you can!
If you need professional help with a design moulded to your specific tastes, Novibelo is the partner you've been looking for!