Pantone's 2021 colours: learn how to use them in your décor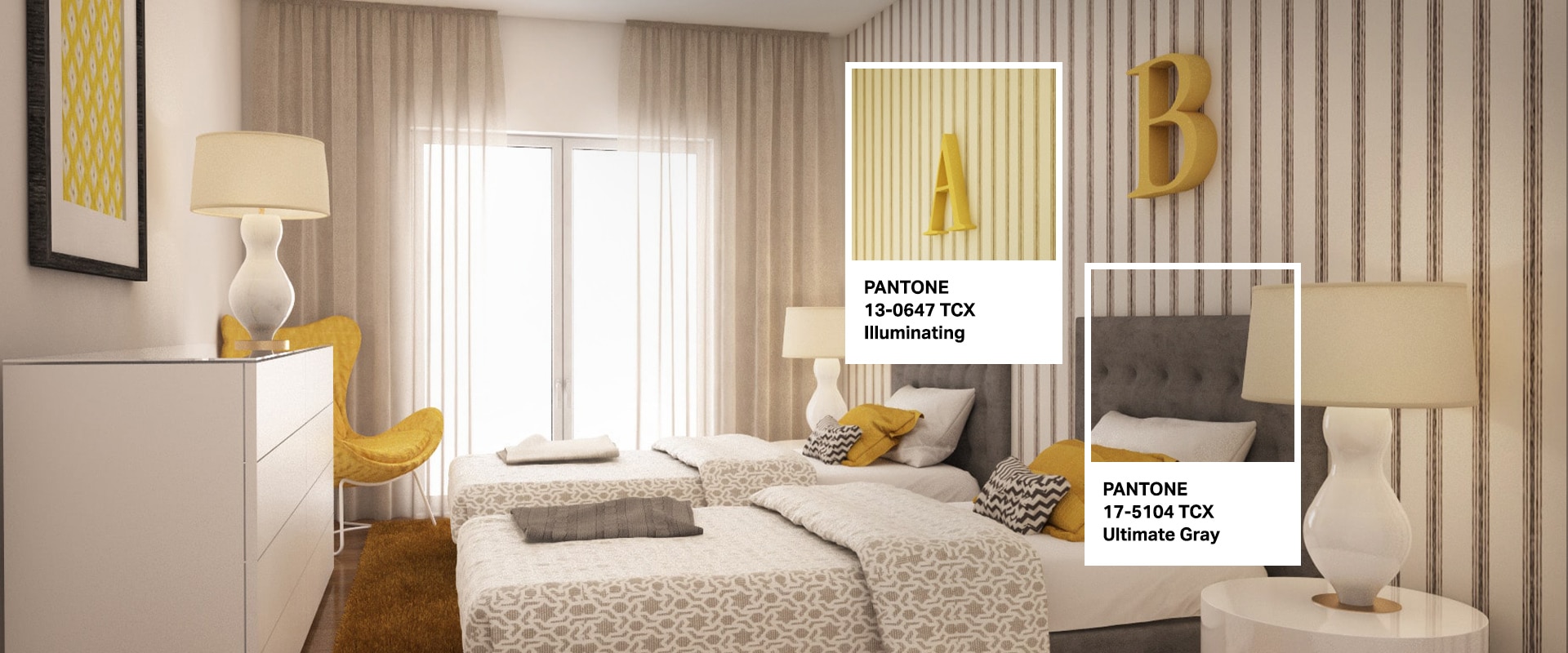 Ultimate Grey and Illuminating, a bright yellow, were Pantone's two colours of the year for 2021, the company having selected two shades for the first time ever. And while the former conveys security, firmness and resilience; the latter brings hope, positivity and warmth. Everything you'll need for the new year that has only just begun!
But where and how can you work these extraordinary colours into your own home? Here are some suggestions on how they can be integrated harmoniously into your décor.
Living room
In this very special room, beautiful grey-toned wallpaper brings sobriety while decorative objects and elements, such as a yellow velvet sofa, bring in a much cosier touch.
Dining room
For fans of contemporary décor, why not paint one of the walls yellow, contrasting gorgeously with grey flooring and chairs? While the opposite also works to perfection! A grey table and wallpaper and yellow chairs, for example. Undoubtedly excellent options that will bring more life and charm into any room!
Kitchen
When it comes to this room, which gets so much daily use, why not be a little more daring? Combining yellow and grey on cabinets will energise the room, filling it with joy… And who knows, maybe it'll serve to inspire your budding inner chef!
Office
To achieve a pleasant, comfortable and peaceful home workspace, choose pastel shades of the two colours. They will certainly add a more modern, balanced touch.
Pantone colours have influenced the development of countless industries for over 20 years, becoming a trend not only in the furniture sector, but also in interior decoration, fashion and design. Start off 2021 in the best way, by giving your décor a makeover with the help of the best professionals here at Novibelo.