American Kitchens: an open-plan space for all the family!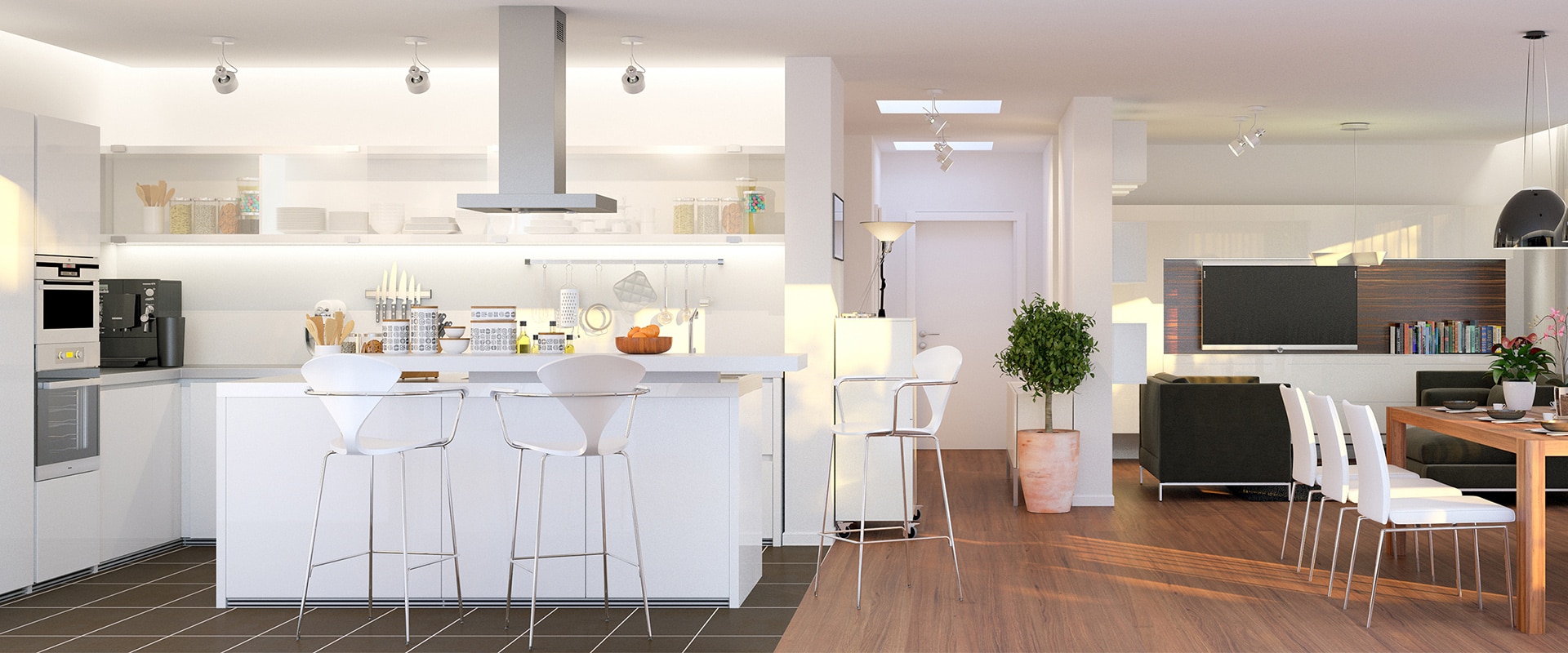 There's a different type of kitchen for every room and taste.
And each has its own characteristics, both in terms of logistics and décor. Far more than a room used to cook meals, a kitchen is a place for sharing and socialising with those we hold dear. An American-style kitchen brings simplicity, uniting spaces that were previously a separate kitchen and living room, optimising them for both functionality and comfort.
Although kitchens can be personalised according to individual tastes, the layout, functionality, selection of raw materials and overall décor are what really makes them. As kitchens and living rooms share the same space in this style, there should be no visual/aesthetic divide between these rooms when they are joined together, operating as one. As such, everything must be planned in advance, so that your new kitchen is both multifunctional and organised.
Details to bear in mind
If you choose to install an American Kitchen, there are a few details you should keep in mind that are easy to add once you know what they are! As the kitchen and living room function within a single room, odours and fumes from cooking may become more evident.  Nothing a good extractor fan won't solve!  Meal-prep mess is another factor that could bother you more as it becomes more visible. But the solution to this problem is even more straightforward, isn't it?
The truth is that installing an American-style Kitchen may pose some challenges, so if you need help designing yours, the Novibelo team can provide you with a wide range of options that will certainly help build the room of your dreams! Get in touch. Contact us.