6 Interior Design Styles for all tastes… Have you chosen yours?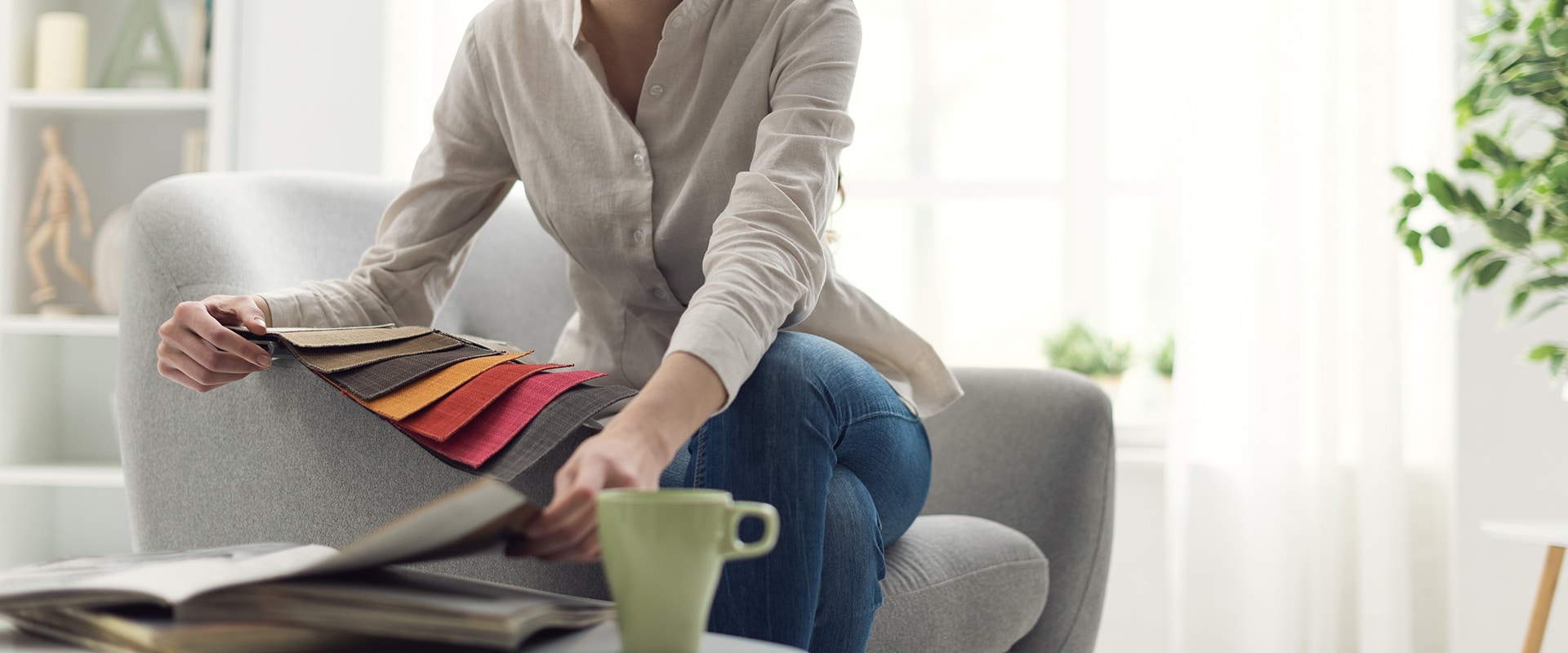 Contemporary, classic, modern, industrial, minimalist, rustic… There are several decorative styles around, and if you're not an expert on the subject, your interior décor project could become a real "adventure". In this article, we'll be giving you a brief outline of each one to provide you with endless ideas of how to create genuinely unique décor!
Contemporary Style
This style's distinguishing features are its clean, elegant spaces with the use of straight lines. Neutral colours tend to be predominant, contrasting with brighter shades, whether used for accessories or decorative details. White, beige, black or brown may be combined with blue, green, red or yellow accessories.
The elegance of this style is achieved by harmoniously combining wood, glass, stone and stainless steel, with smooth, refined finishes. Sofas, chairs, armchairs and ottomans are crucial elements; while cabinets, shelves, niches, tables and benches are essential pieces due to their sheer practicality. All furniture selected as part of this style should be, above all, discreet and multifunctional.
Geometric shapes and textured fabrics are precious details that can be used to break the "coldness" of the generally smooth pieces of furniture. Cotton, linen, silk, wool and prints on pillows, lamps, rugs, curtains and wallpaper are always excellent options.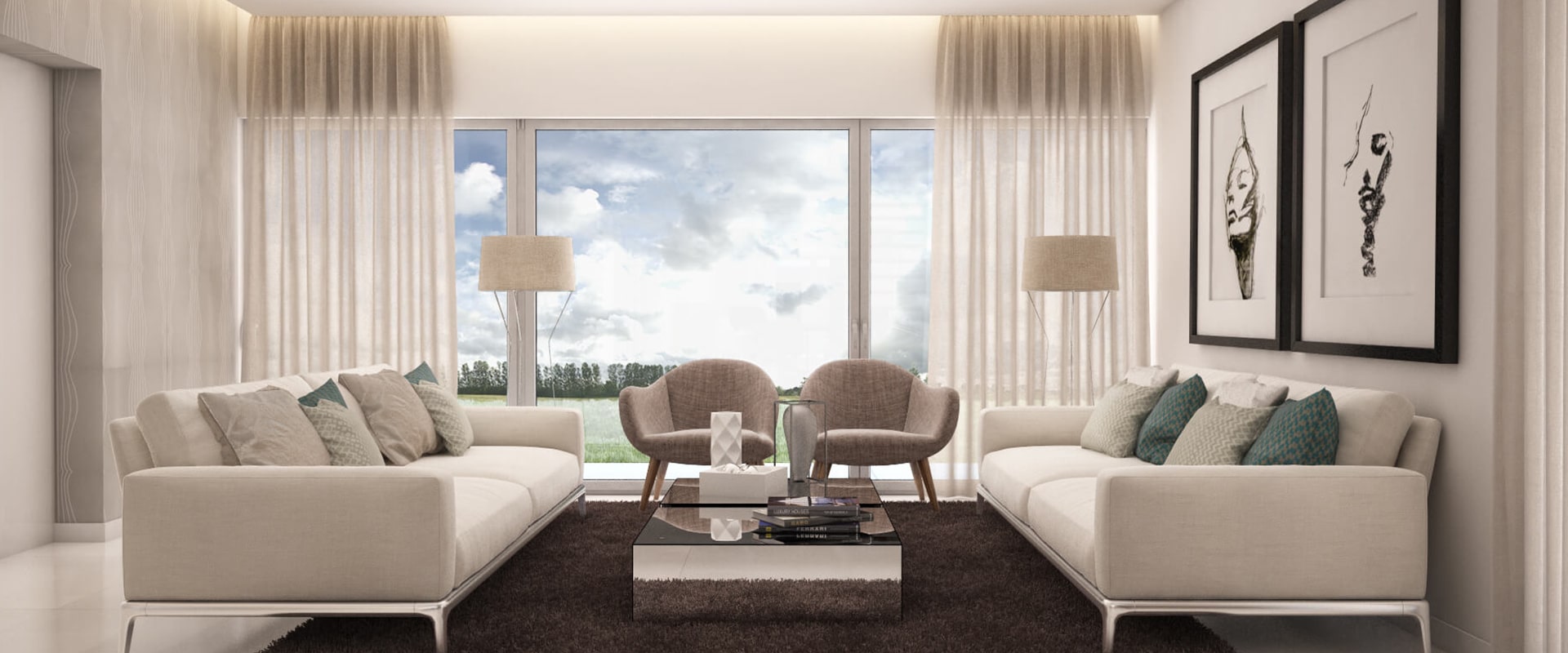 Classic style
Of all the decorative styles, this one is truly unique thanks to its timeless nature and refined edge, which translates into spaces filled with sophistication and comfort.
Furniture used to create this style should either be, or look, old, and stand out for its grandeur. Robust pieces, they're often covered in excessive detailing. Darker mahogany, cherry and walnut are the most often used woods, whereas marble and metal are the materials of choice for accessories.
Black, burgundy, navy blue and emerald green are the colours used most frequently, combined with gold, silver, rust-coloured and light pink elements. Mirrors, books, busts, chandeliers, silk lampshades, crystals, porcelain and silverware, are all must-haves in this type of decoration, with two of each creating a characteristic considered one of the most striking of this style: harmonious symmetry.
Fabrics should also be showy, either made from silk, velvet or brocade, with plain or floral patterns those valued most highly. Rugs should be thick, their designs incorporated with classic patterns in various colours.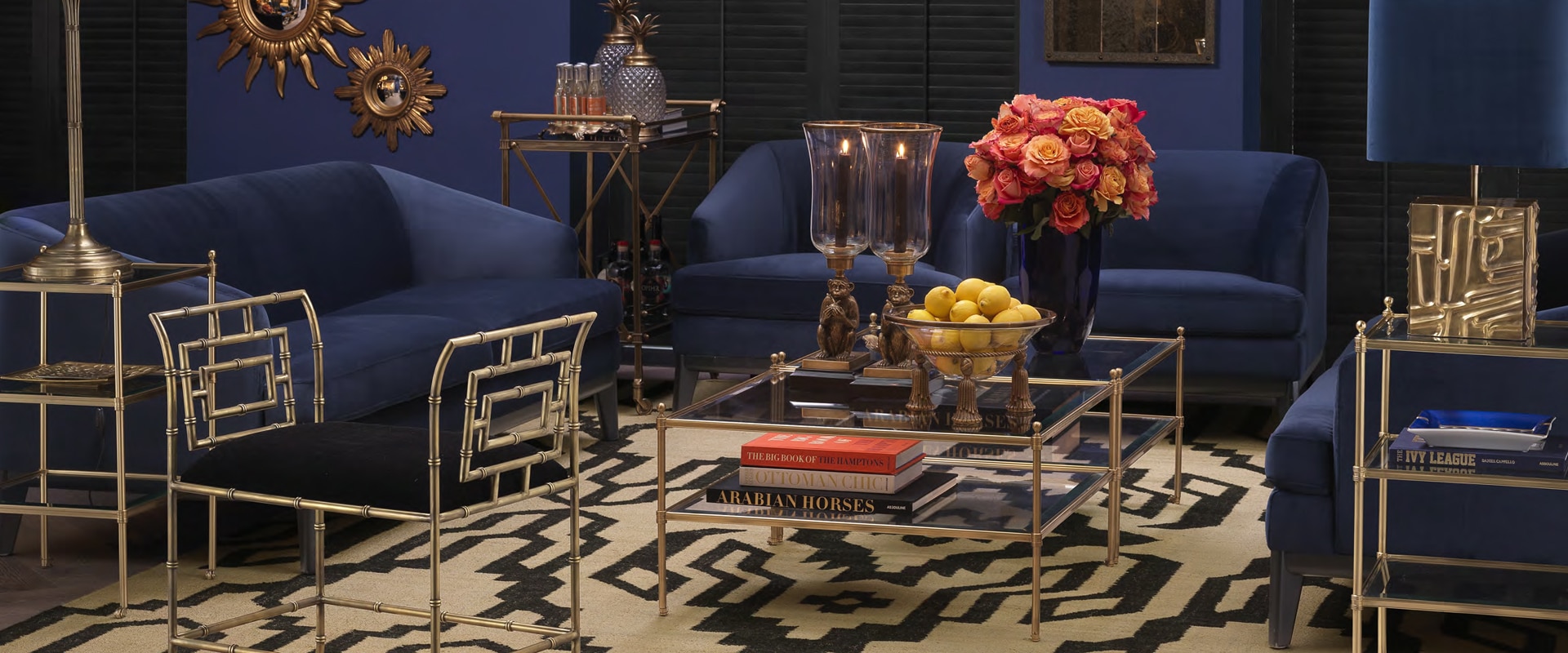 Modern style
This style can be adapted to all types of environments, regardless of the size of the space, and is characterised by its simplicity and functionality.
Furniture used as part of the style should have straight lines and smooth black, or glossy white lacquer, surfaces. In addition to wood, chrome-plated stainless steel is a beautiful addition to create a modern style, whether you use it on chair, sofa or armchair feet, as are glass and leather details that work excellently together.
Whether in your kitchen, bedroom or living room, shelves and cabinets should be built-in as often as possible, emphasising their functionality. Decorative pieces must each be chosen carefully, as you want to avoid overdoing it and making the space look cluttered. Black, grey, white, brown and beige are all unavoidable colours, which then contrast, discreetly, with blue, green, red or yellow notes.
When it comes to textiles, sober, smooth tones or hose with light patterns should predominate. Lighting plays an important role. Rooms decorated in a modern style should be very bright, whether this is achieved naturally or artificially.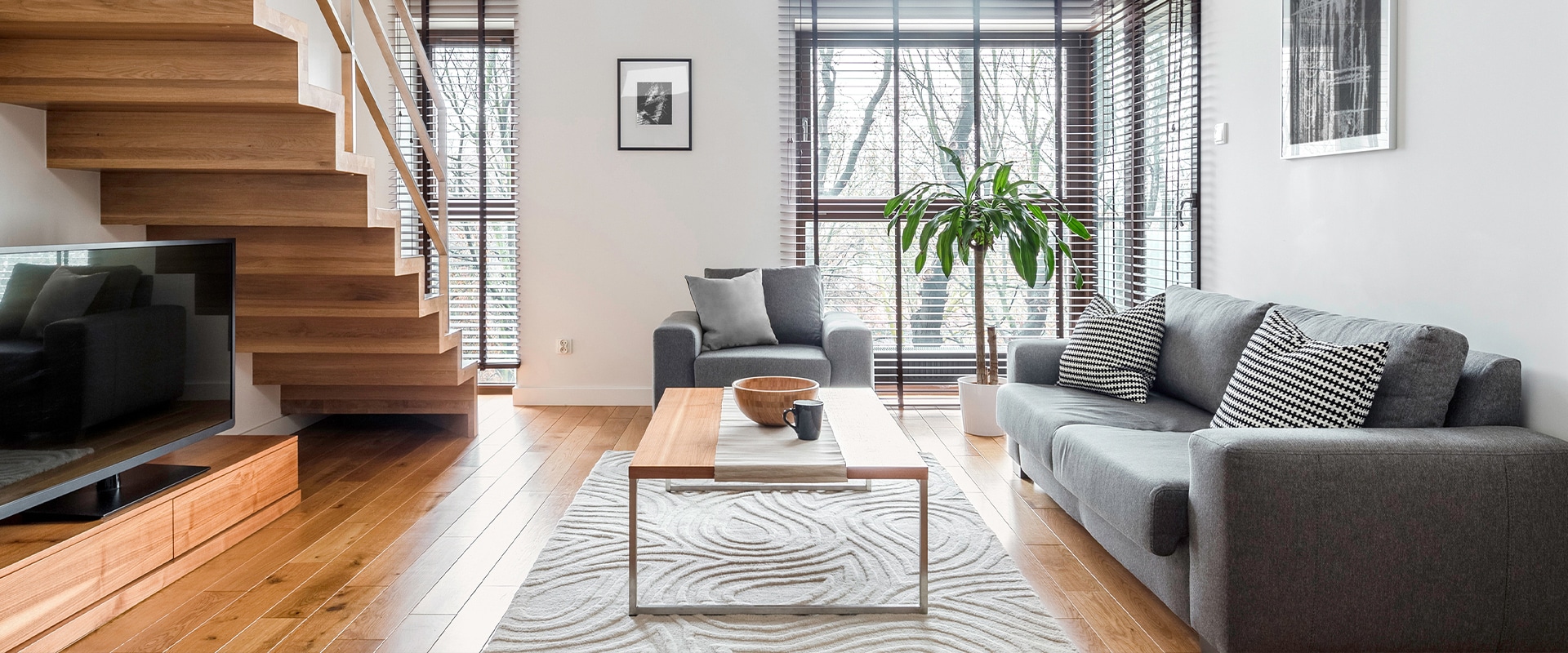 Industrial Style
An industrial style is distinguished by its very vast, open areas and high ceilings, which contrast with a more sophisticated décor. Bare walls, showing off raw building materials, are seen quite commonly in this style. As such, bricks, beams, concrete and pipes are often clearly visible.
While wood is commonly used for furniture and floors; tiles can often be seen on the walls of kitchens and bathrooms. Aluminium and other metal finishes also make their mark as part of accessories and stairways.
The generous dimensions often seen in these homes tend to be very similar to warehouse spaces, which are most often open plan. To ensure each room flows into the next, their décor should be convenient, using elements, like upholstery rugs, blankets and cushions with soft, smooth textures, therefore making the space cosier. Buildings that lend themselves to an industrial-style décor often have several windows, allowing a lot of natural light into the space, accentuateing the beautiful harmony between the various environments, marked, in turn, by grey and earth tones, highlighting matte black or silver accessories.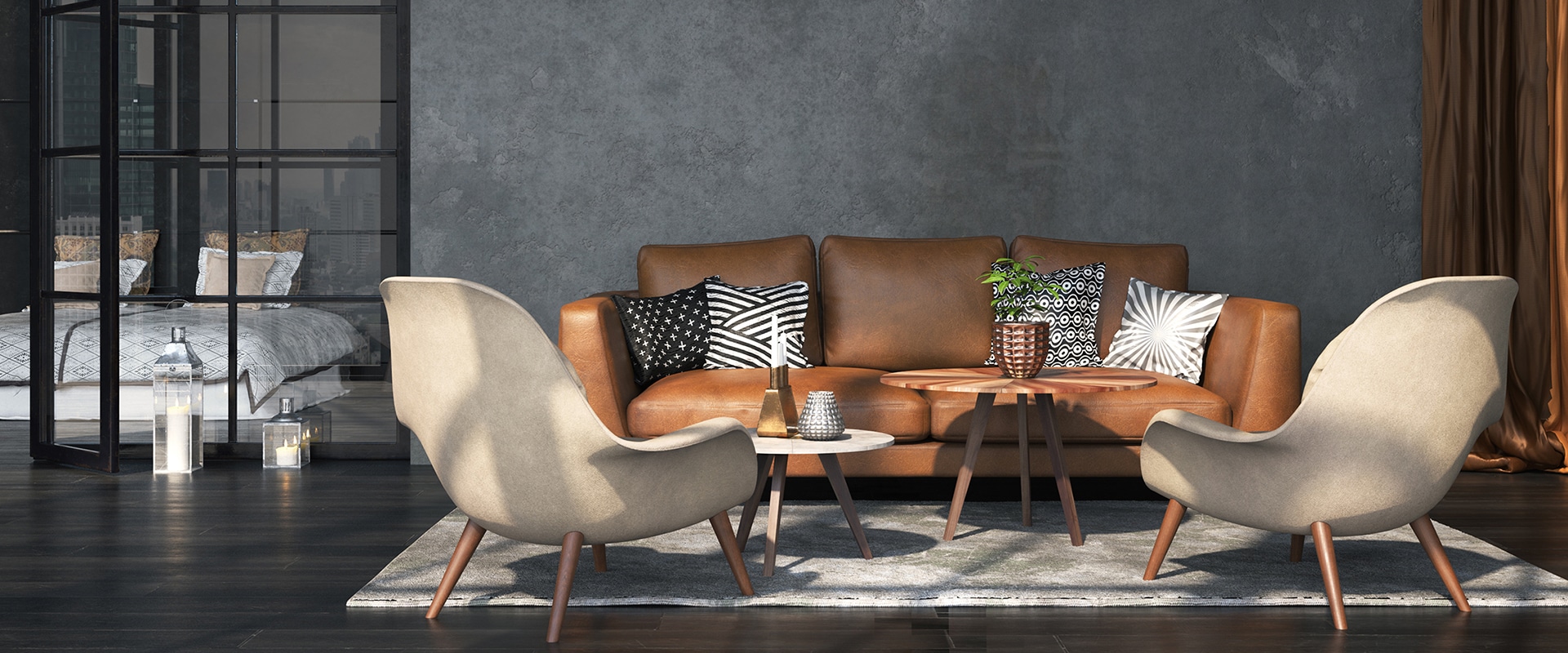 Minimalist Style
A style that is becoming ever more popular around the world, minimalism is known for its "naked" environments, in which "less is more". The goal is to achieve an aesthetic balance between carefully decorated environments, combining aesthetics with functionality. Furniture should be simple, with narrow lines that are almost always straight and very clean.
In addition to wood, glass, stainless steel, leather, granite, and marble can often be seen on floors, countertops and accessories. Smooth, soft-coloured textiles should be used most often in bedrooms and bathrooms. Walls shouldn't have much hung on them but should be striking all the same.
Natural light is essential for this style. Windows with thin, translucent curtains, or no curtains at all, should let lots of light in, bringing a general brightness into the space. Artificial lighting is unnecessary, because, in addition to taking up space, it ends up having its own presence, changing the feel of the room.
It is, in fact, natural light that makes light, neutral tones stand out even more. To white, other colours can be added, from beige, grey and black to blues and greens in this light colour palette. Brighter shades are, however, set aside, as they cause a certain level of visual "noise".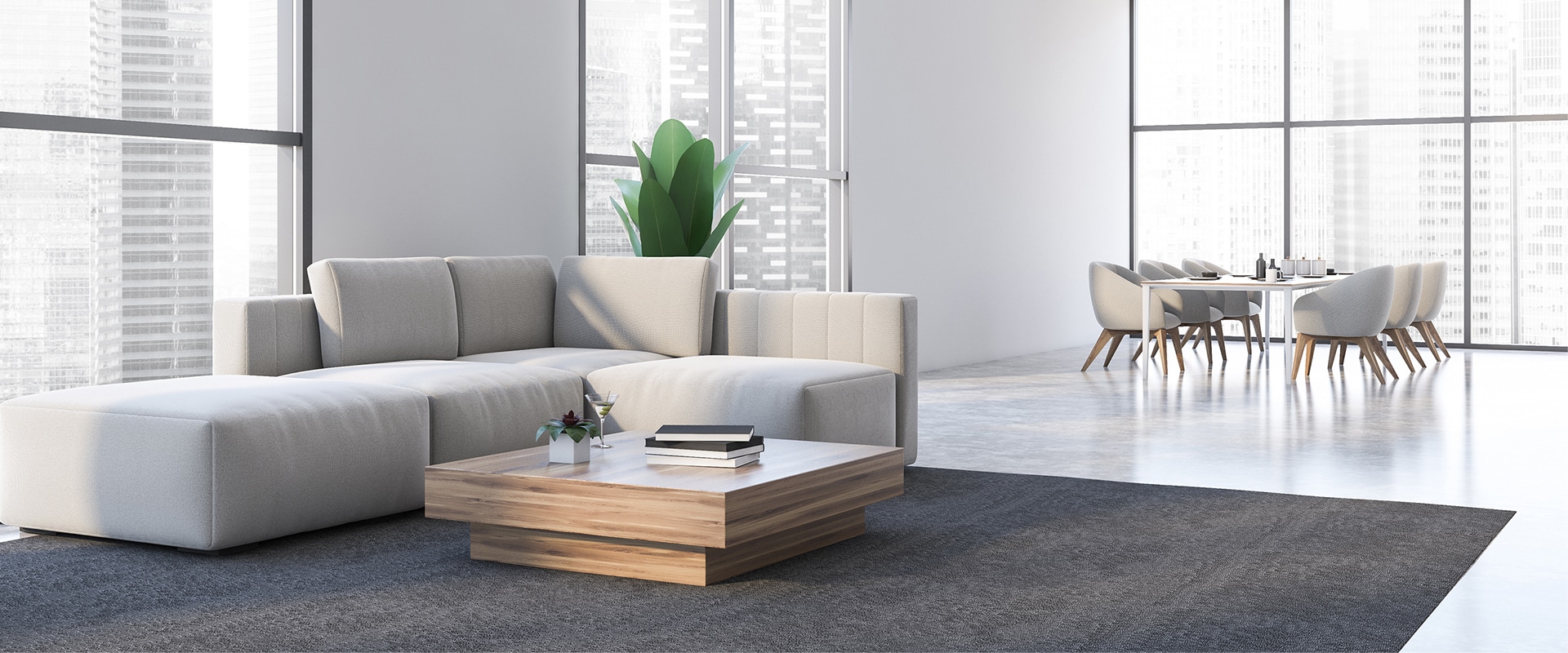 Rustic Style
Closely connected to ideas of simplicity and natural elements, this style will never go out of fashion, used to decorate homes, shops and hotels, as well as outdoor spaces.
Wood is the raw material of choice, used in furniture, floors, doors, walls and ceilings, with a preference for cuts with visible knots and veins. Natural elements are often incorporated, such as plants, bark, branches and dry leaves, which are all excellent options.
This style is more organic than many others, and usually less daring, though it can be exquisite and welcoming. There's no better option than to include (large quantities) of wooden furniture, which has imperfections, is visibly worn or old, mixing these pieces with new items of furniture or even other decorative styles.
Natural materials (leather, wool, bamboo, cork, fabrics and brass), as well as fur or leather elements, can prove to be unique additions, giving each environment a distinctive personality. While brick and stone are often visible on walls, burnt cement, which is a versatile material, is frequently used for flooring, as well as on walls and countertops. Iron details fit perfectly with the rest of the decor, as does leather when used on sofas and rugs.
Rooms decorated in a rustic style stand out for the predominance of light and neutral colours, such as white, beige, brown and grey, as they work harmoniously with just about everything.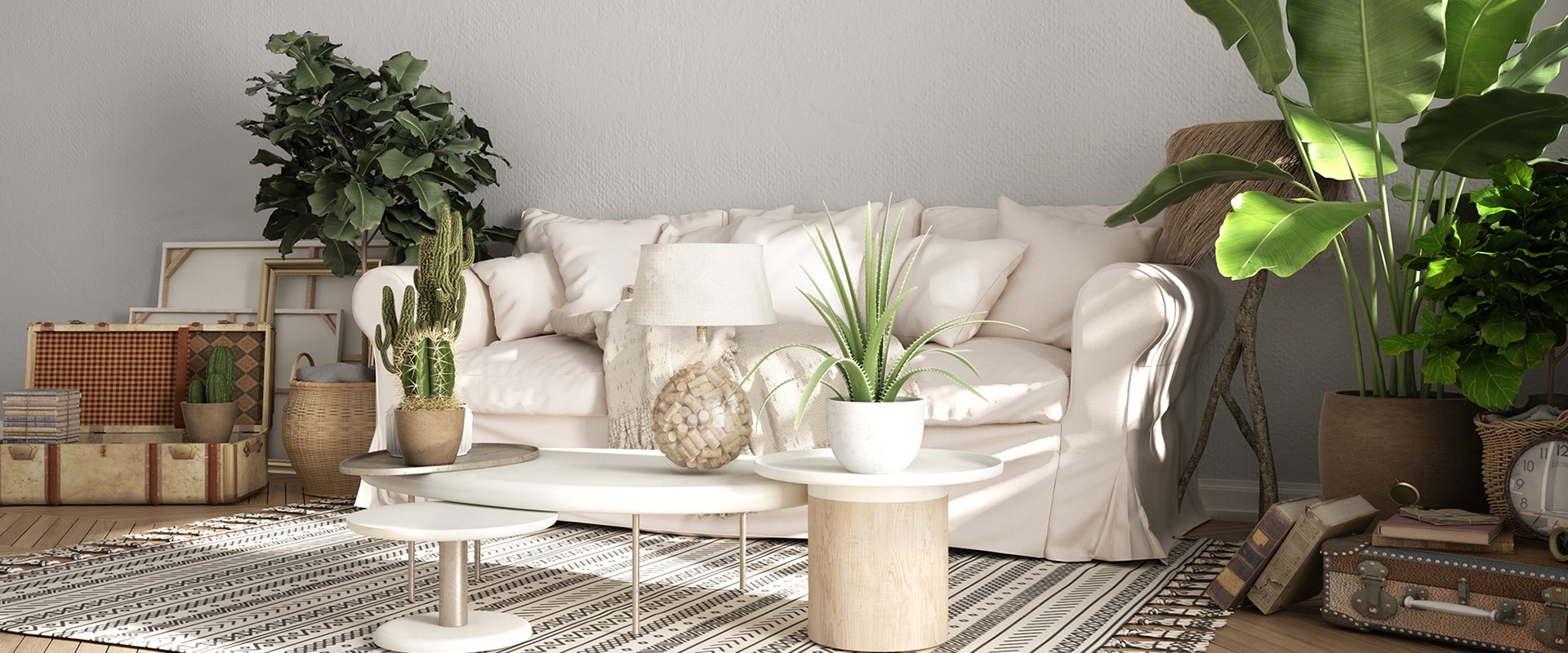 Still undecided as to your favourite decorative style? Get in touch with Novibelo's experienced, competent team. From designing to assembling of all types of furniture, we're the perfect partner for your project.